I'm pretty terrible at post titles. Whatevs...
So, I'm a new fangirl of
Oxygen Magazine
. I was about to give up on women's health/fitness magazines, but Oxygen seems to know what's up. It's great to see ripped, fit women doing tough workouts as opposed to the usual underweight bikini model pretending to be disappointed by what she sees on the scale in an article about weight-loss. ANYWHO, rant aside, I found a
great Spanish-style quinoa recipe
on the Oxygen site and decided to give it a try last night.
I opted for the version that used pinto beans instead of peas. I also left out the green onion because we were out.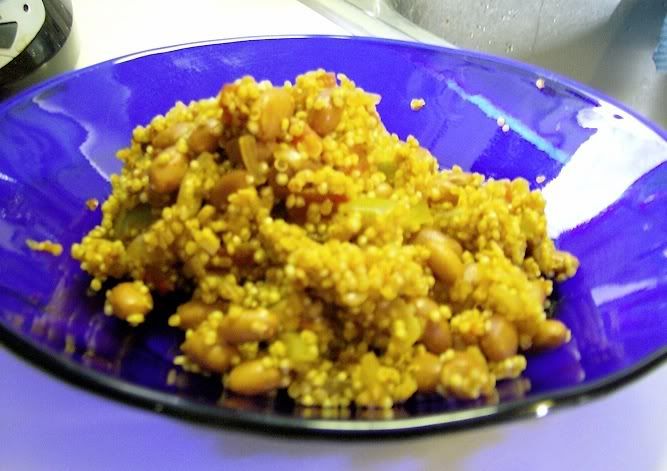 Turned out great! I sometimes (well, all of the time) find myself stuck when thinking of new ways to jazz up quinoa and this recipe was just what I was looking for. It reminded me of really well-seasoned, hearty Spanish rice.
To boost up my protein intake, I served it with some salmon: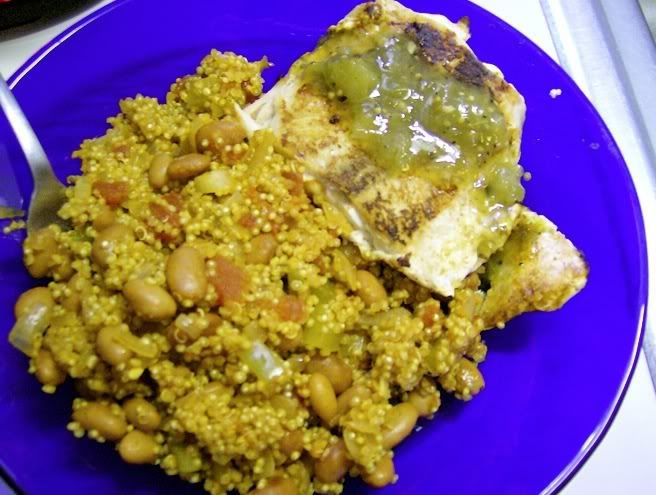 I seasoned the salmon with taco seasoning (we likes to keeps it classy like dat) and topped it with my new obsession: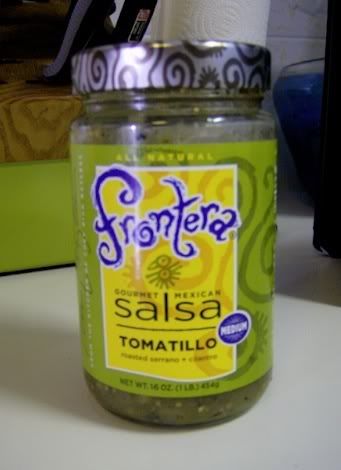 There are only a billion different jarred salsas out there, so I don't usually buy it, but I'm officially a whore for Frontera. One of my new goals in life is to eat at a Rick Bayless restaurant, based on this salsa alone. There's also a red pepper-garlic variety that's pretty great too.
Turned out to be a tasty meal, no thanks to my lazy sous chef: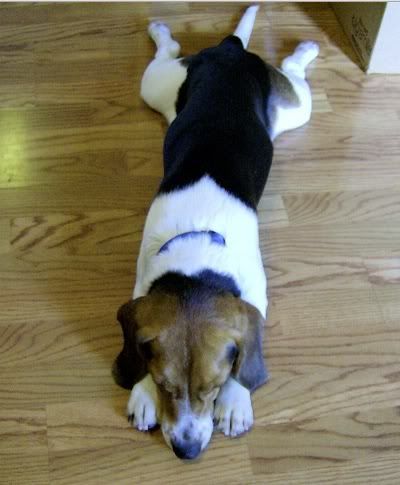 Oh well. Being cute does give one a lot of free passes in life.
This dish would also great with grilled chicken, pork, ground beef or turkey. And to keep it meatless, add more beans (black or kidney, perhaps?) and/or tofu. Looking forward to trying the leftovers with cheese & sour cream.
Hope everyone's having a great week!