Earlier this month, I was offered a new job. Yesterday was the last day at my old job and I start the new one on Monday. To celebrate, Doug surprised me by buying all of the ingredients for a bitchin' surf 'n' turf dinner: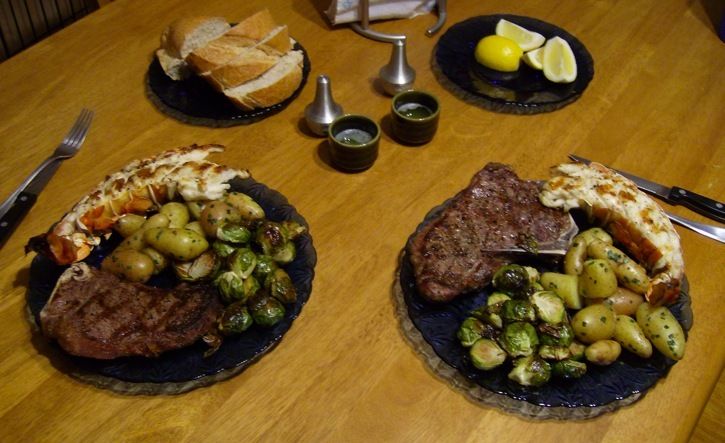 Bone-in NY Strip, grilled lobster tail (with melted butter & lemon slices), fingerling potatoes (with butter & chives), roasted brussels sprouts (!!!) and wheat french bread on the side.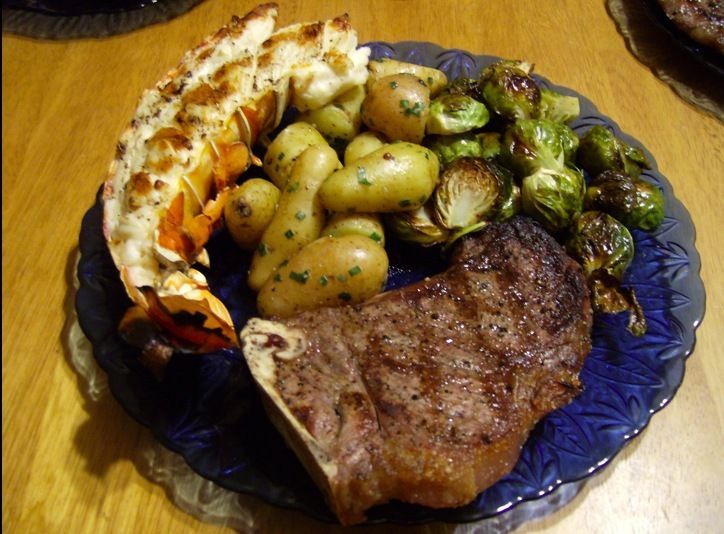 *bites knuckle*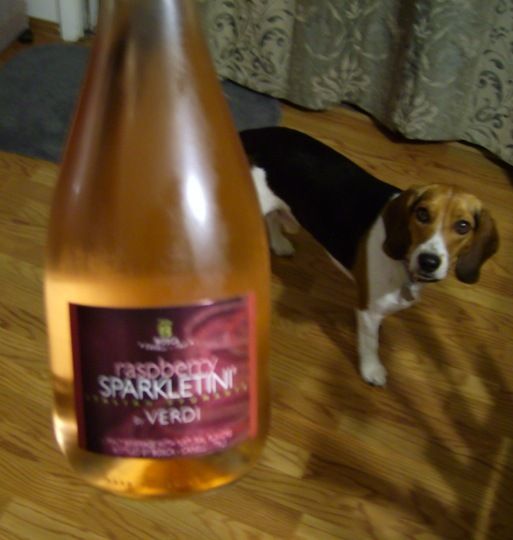 I also busted out some cheap raspberry-flavored fizzy booze. Not the best picture, but I was mostly trying to get a shot of Randal, who has decided he's camera shy these days, apparently.
Not pictured is the special ice cream Doug bought as well:
Caramel Hazelnut Chocolate Truffle
.
Definitely a bit more than we spend on food in a typical week, but worth it for the occasion and still way more affordable than going to a steakhouse. Oh, and friggin' delicious, of course! Looking forward to leftover steak and potatoes for lunch.