FANTASTIC dinner tonight! Thanks to Serious Eats, I came across a recipe that made my inner New Mexican sing along with a chorus of angels:
Green Chile Hominy Casserole with Chorizo.
I hauled ass on my lunch break to one of the farmer's markets here in town that still had some
roasted green chile
for sale and stocked up. The recipe calls for 2 poblanos, but I couldn't resist replacing those with several
Anaheim-style peppers
. We also used
turkey chorizo
to cut back on the insane amount of grease that tends to accompany the regular pork varieties.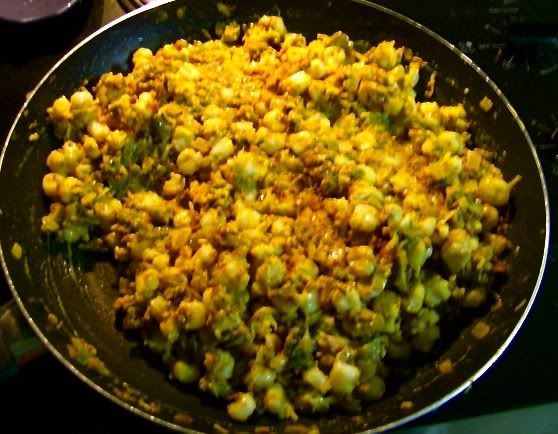 One-pan mix. Hungry Friday nights demand simplicity.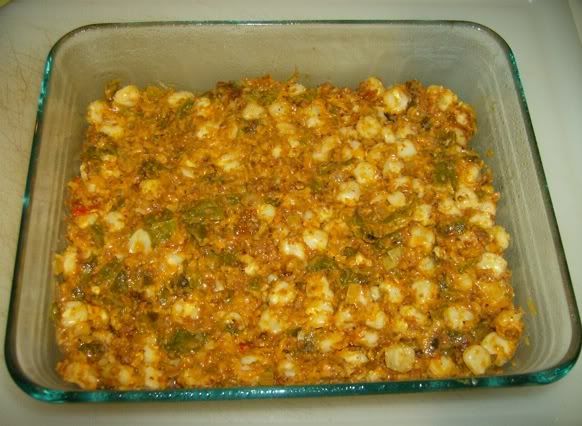 Transferred to baking dish...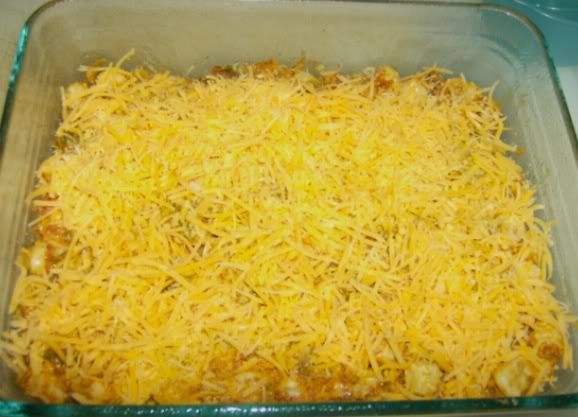 Topped with the remaining cheese...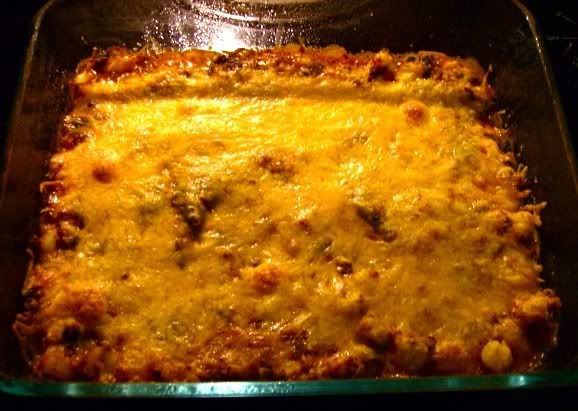 Baked to bubbly, browned perfection.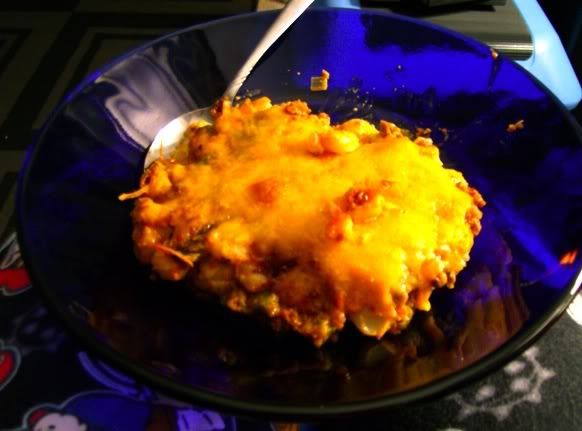 On my plate (which may or may not be sitting on legs covered in Super Mario pajama pants... Did I mention I'm an 8 year old boy?)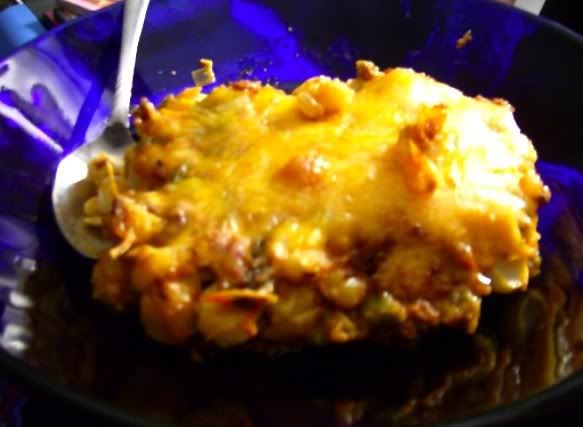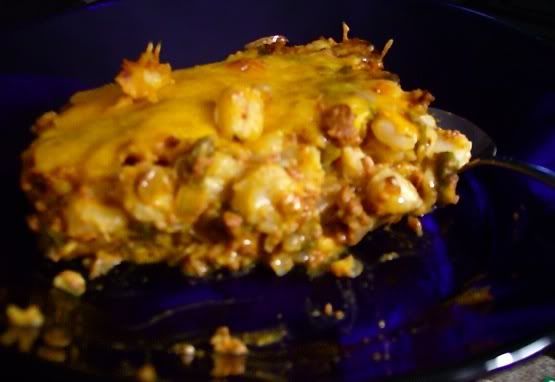 Ultimate southwestern comfort food. I love posole, I love green chile and I love cheese. There was pretty much no way this could turn out bad. We left out the cayenne pepper because there was already enough heat in the chile. And the chorizo had more of a smokey flavor versus spicy, so it went really well with the roasted peppers. Served with a little red wine and we are now spent with delight.
Perfect Friday meal. Hope everyone has a great weekend!