Last night, I was on my own for dinner and had two basic ideas in mind:
Chinese food and beer.
It's a slam dunk, am I right? For two [huge] servings of
Fried Rice
, I used:
1/2 cup uncooked brown rice (boiled in water seasoned with salt, garlic powder & ginger powder)
1 zucchini
1 carrot
2 broccoli stalks, chopped (you could use florets too, of course)
1 onion
1 clove minced garlic
minced ginger to taste
kosher salt/black pepper
1 cup shelled edamame
crushed red pepper flakes
2 tsp. sesame oil
2 eggs
2 tbs. Trader Joe's Soyaki sauce
low-sodium soy sauce to taste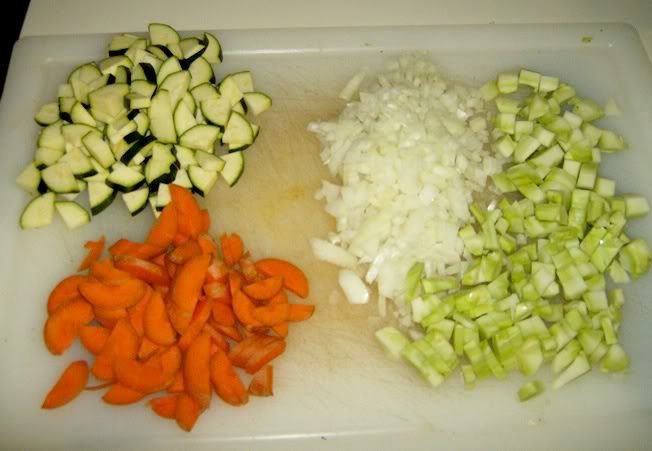 Check...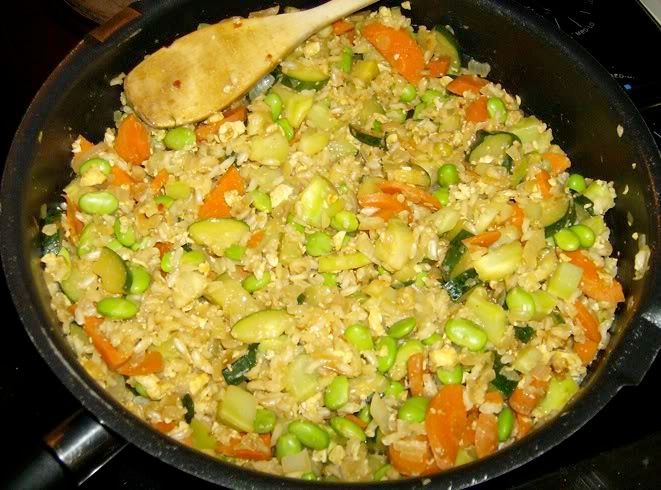 and...
Mate!
Sparing the recipe procedure details because I'm confident that [most] of my readers are awesome cooks, capable of swinging a bitchin' pan of fried rice without suffering any fatalities.
This tasted fabulous
, if I may toot my own horn. It probably helped that I hadn't had fried rice in aaaaaages. It's always so oily at restaurants, but at home, I was able to play around with my own spices, cut down the oil significantly and boost the fiber and protein amounts, thanks to brown rice and the use of edamame. Excellent mix of flavors. The leftovers for lunch are going to be amazing. Can't wait!
I was also taken away with another addition to my meal: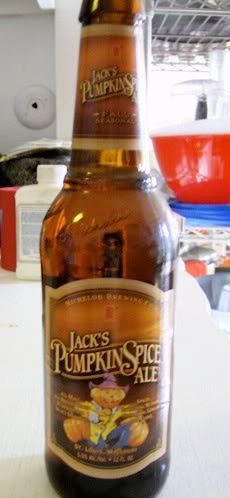 My very first Pumpkin Spice Ale, courtesy of Michelob. I'm not a huge beer fan, but I kept hearing about pumpkin ales, so I had to give it a try. So good! I just went with Michelob because it was the cheapest option and I didn't want to spend a lot of money in case I didn't like it, but now, I'm looking forward to trying some other versions. In fact, the guy at the liquor store added me to a waiting list for the
Venetucci Pumpkin Ale
. The Venetucci Pumpkin Farm is a local farm here in Colorado, as is the Bristol Brewing Company. I'm sure it'll be even better than Michelob's. Again, can't wait!
On a non-food related note, Doug and I are seeing
Pavement
in concert tomorrow. Now
that
is a big, fat CAN'T WAIT!!! Need a song for today's phrase of the day:
That's all for today. I'm still working on shelling out some more Bob Harper DVD reviews in the coming days, so stay tuned for those. Hope everyone is having a good week. Later, kids!