Last night, Doug was in class late so I started to brainstorm some dinner-for-one ideas. It started with pasta and spinach and just grew from there.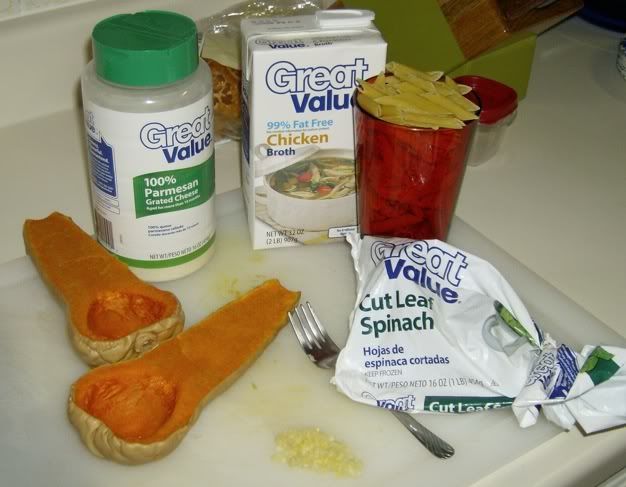 Small butternut squash, cooked in the microwave for about 6 minutes
1 large clove of garlic, minced (I'm really digging the fork method these days for garlic mincing)
1 tbsp olive oil
3 tbsp grated parmesan
about 2 cups frozen spinach
about 1 cup of chicken broth
6 oz of uncooked penne pasta
salt & pepper to taste
dash of ground nutmeg
about 1/4 cup 1% milk
1 individual cup of plain Greek yogurt
Judging by the amounts of my main ingredients, I ended up going for
3 servings
instead of just one.
Boiled the pasta and got started on my "sauce." Heated the olive oil and added the frozen spinach. Once the spinach was thawed, I added the garlic, squash, salt and pepper. I started to mash the squash with a spoon and added the chicken broth in 1/4 cup increments (since I was wingin' this, I wasn't sure how much broth I would need at the time). I also stirred in the milk.
Since I wasn't getting the desired creaminess at this point, I searched the fridge and snagged a cup of this: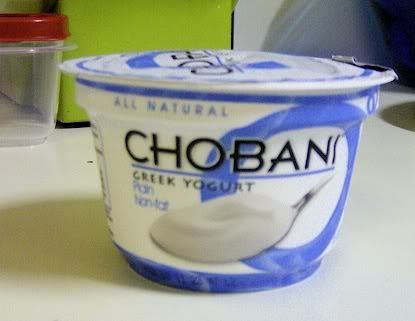 Stirred it in, along with the parmesan and nutmeg. Desired creaminess achieved! (And added some extra protein too.)
Final result: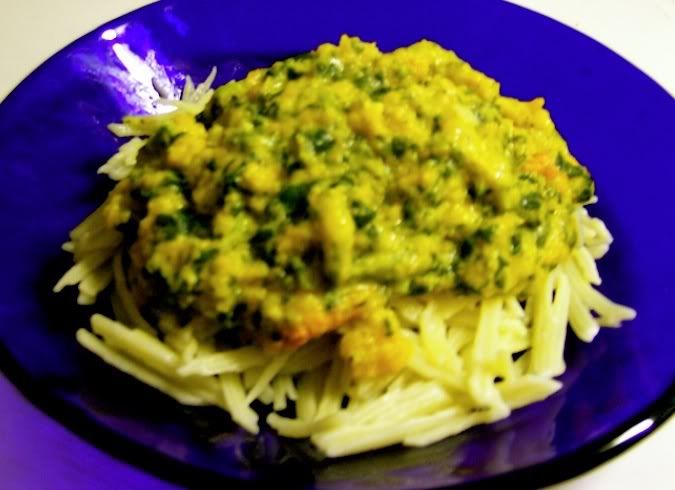 The verdict?
Success.
It's pretty rare that a) I make up a meal on the fly, b) It doesn't take long to prepare and c) Tastes damn good. I'm not sure what happened to the penne; somehow, the shape was annihilated. But it wasn't overcooked, so whatevs.
The sauce ended up turning out exactly how I wanted- a bit chunky, but still thin enough to coat the pasta when stirred together. The dash of nutmeg came through too; not overbearing, but just the right amount of subtle warmth.
I was so excited with how well the dish turned out that I decided to celebrate with a glass of this: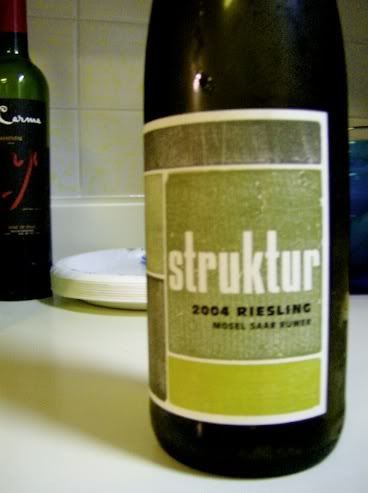 A while back, I got a good Groupon deal for
Barclay's Wine
and this Riesling was in the mix. Quite good! I tend to opt for drier wines, but the slight sweetness of this variety complemented the slight sweetness of the squash.
Another slam dunk, á la Tam.