This past Wednesday, I had the pleasure of going to the opening party for a new health center in town,
Life Time Fitness
. Prior to my invitation last week, I must admit, I had never heard of the place and hence, had no idea what to expect.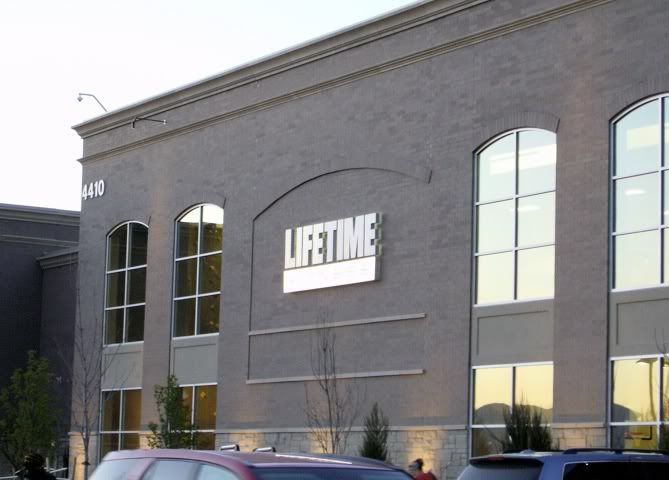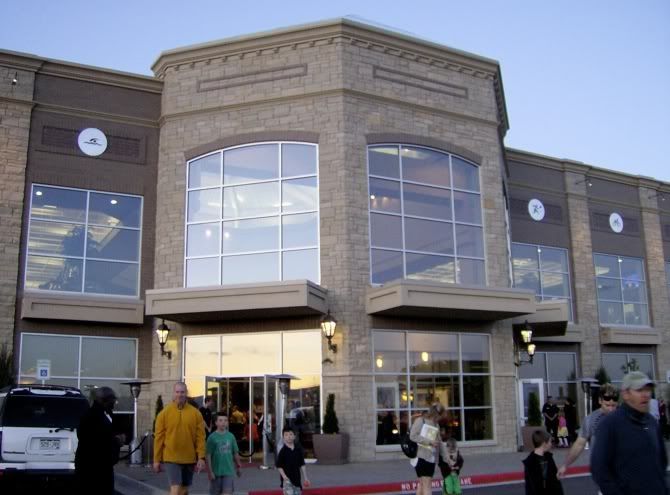 As I pulled up to the center and saw the insane amount of people and traffic, it became clear that Life Time Fitness isn't your typical gym.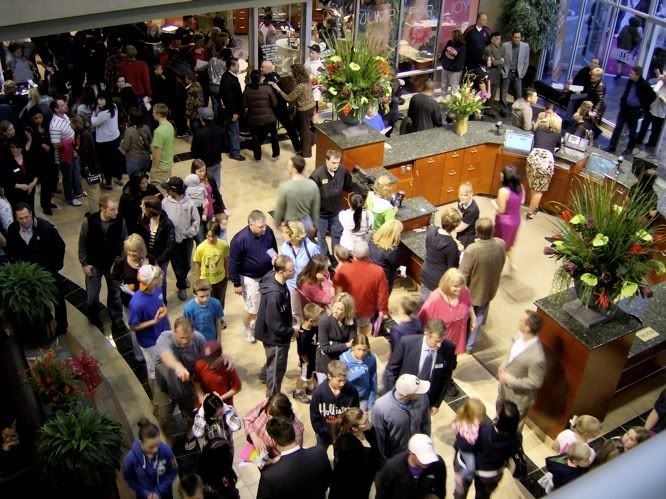 I thought "This is crazy! What is it about this place that would attract thousands of people?" Well, after meeting up with one of LTF's reps, I went on a full tour and quickly became impressed, overwhelmed and excited. I'm not sure where to start with my photos, so let's just dive in, shall we?
Gorgeous indoor (and outdoor!) pool & sauna facilities: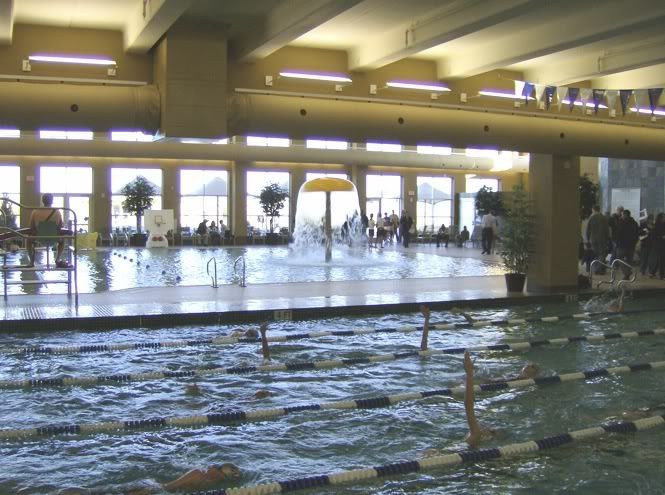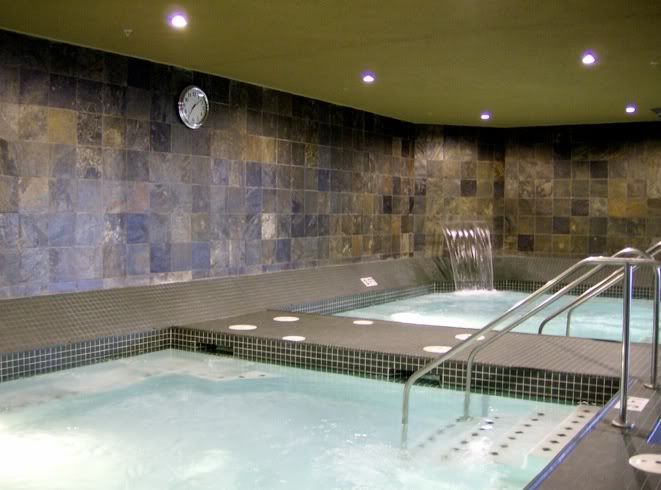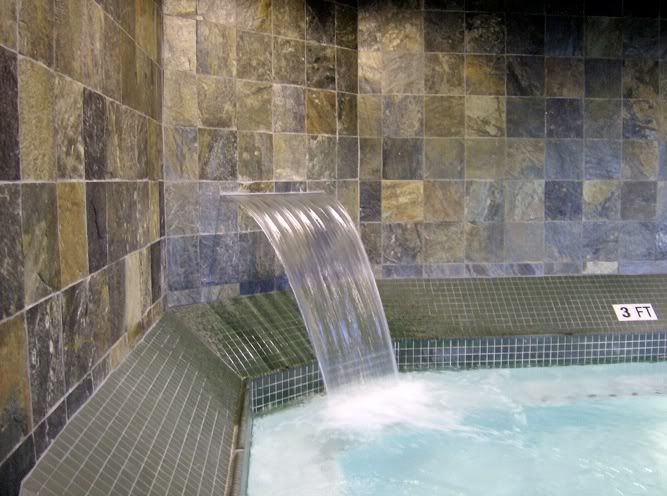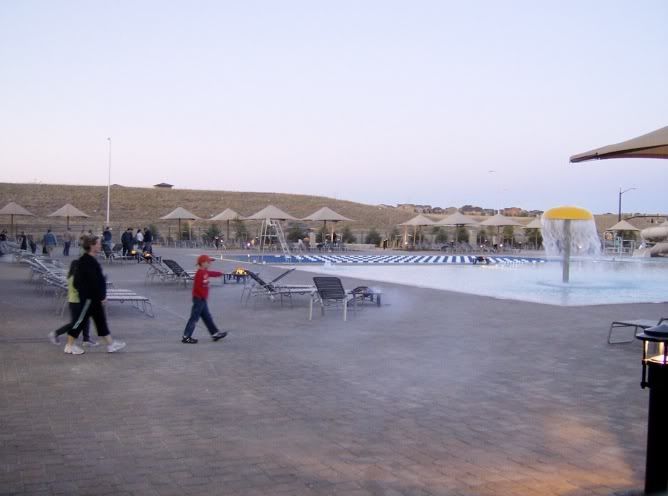 Full spa and salon (you mean I can get my hair cut AND attend a spin class in the same building?):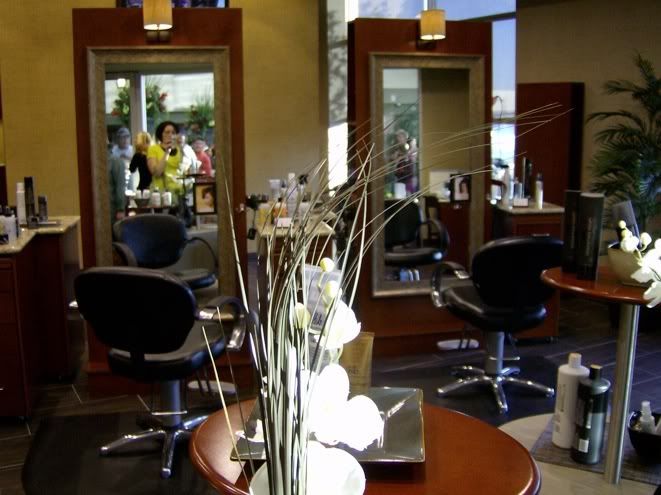 The Life Cafe & Shop: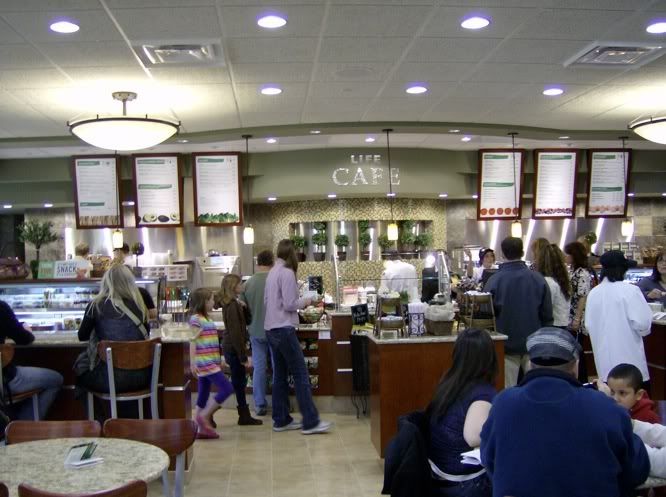 HUGE menu with healthy options for breakfast, lunch, dinner or a quick snack. And of course, everything on the menu is health-conscious and includes nutritional info. Their Kids menu even includes *baked* chicken strips! From the Life Cafe menu:
"We're delighted to serve artisan bread made with unbleached flour and dressings and sauces made from scratch with all-natural ingredients... No artificial colors, flavors, sweeteners, preservatives or trans fats."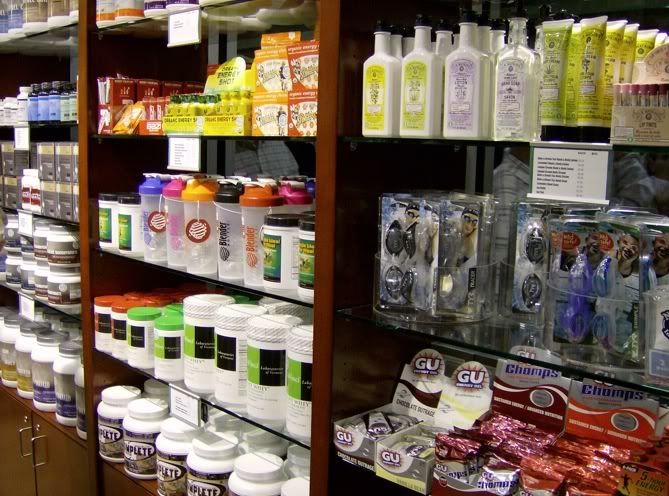 Meeting all of your supplement needs!

[Multiple!] Tennis Courts: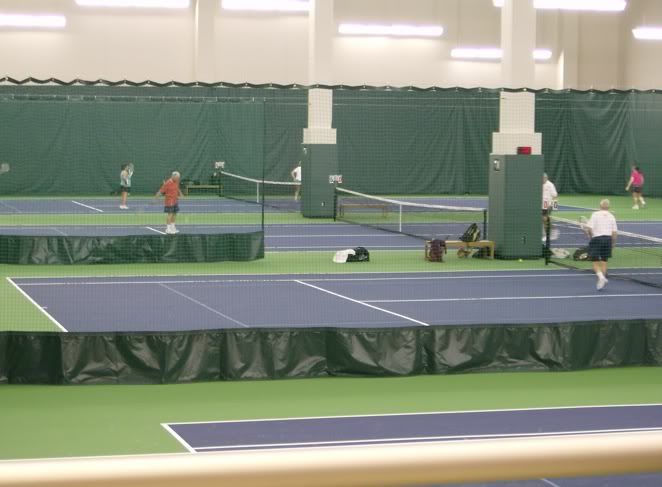 Pilates
(Mat Pilates is also offered):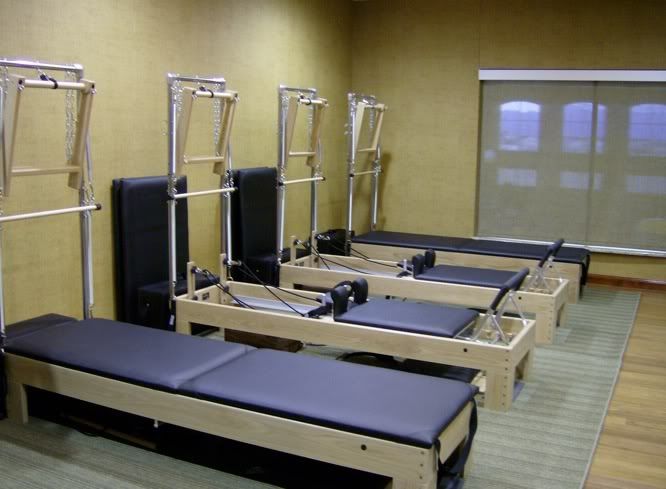 Indoor Rock Climbing
: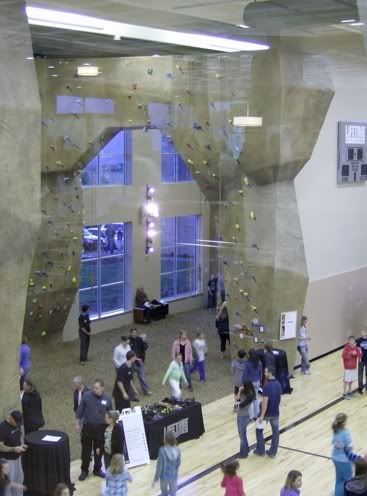 Full Basketball Court: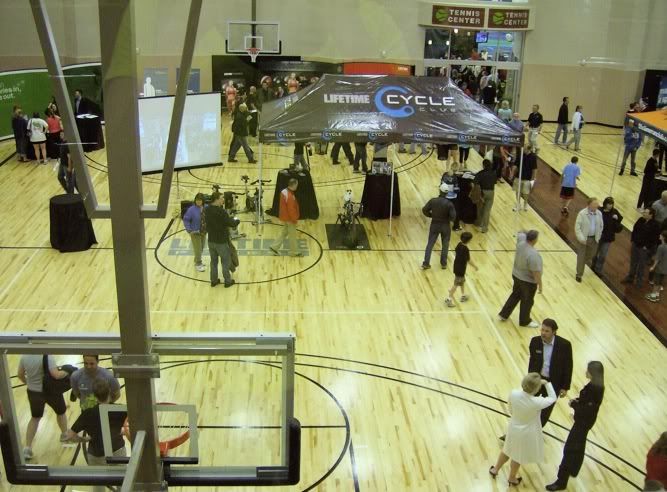 Boxing, Kickboxing and Mixed-Martial Arts (for adults and kids!):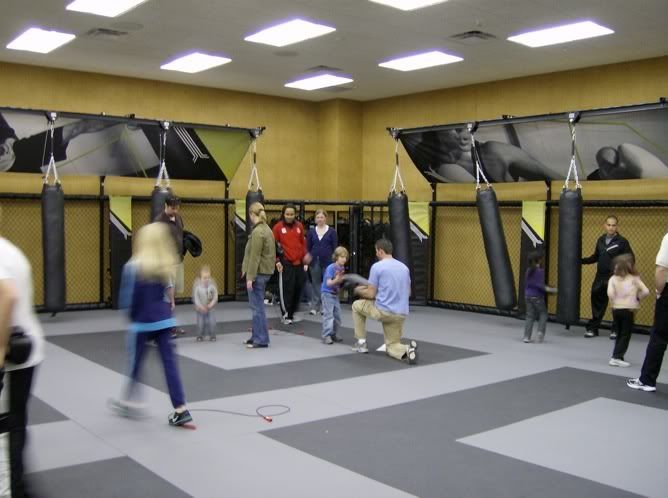 [Insane amount of] Latest Cardio Equipment & Fully-Stocked Weight Room: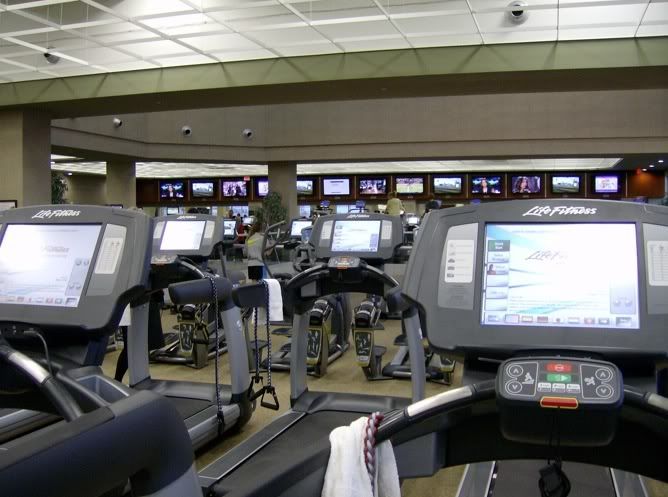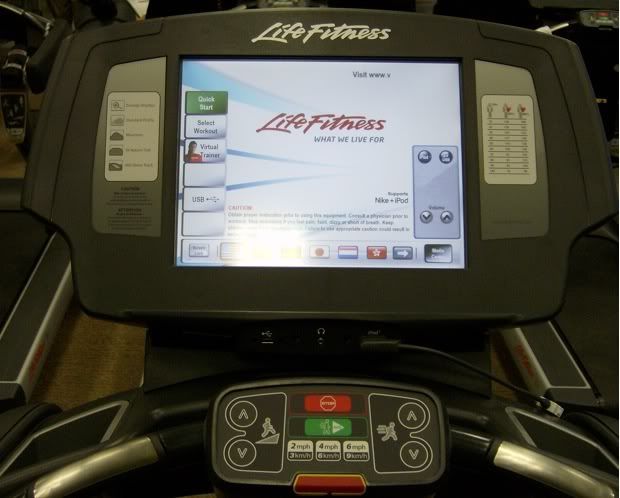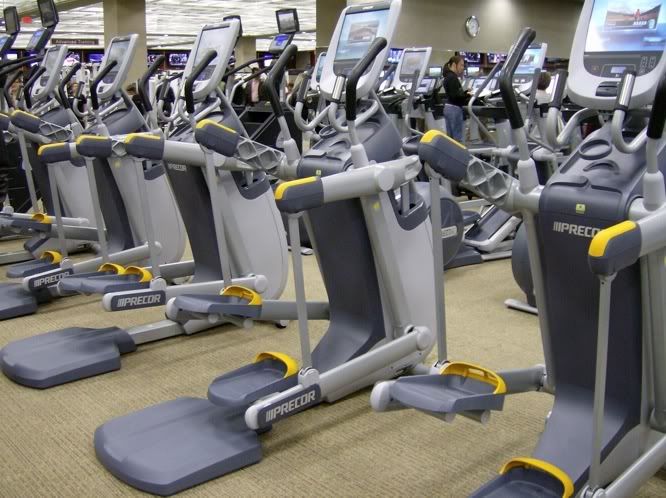 (not sure what this is, but I'm dying to try it- looks like a cross between an elliptical and a stair master!)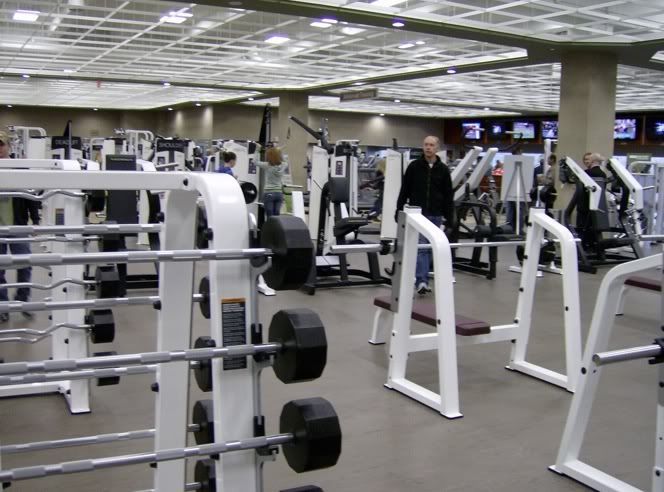 In addition to offering just about every piece of equipment you can imagine, they also include popular classes (Zumba, Spinning, Vinyasa Yoga, etc.), so your fitness routine will never get stale.
Life Time is also very much
family-oriented
, so of course there's a children's center with plenty of indoor and outdoor activities to keep them occupied while parents get their workout on.
And as if all of the above wasn't enough, Life Time kicks things up another notch and offers
metabolic testing and other fitness assessments
at their LifeLab, to help you better reach your health goals: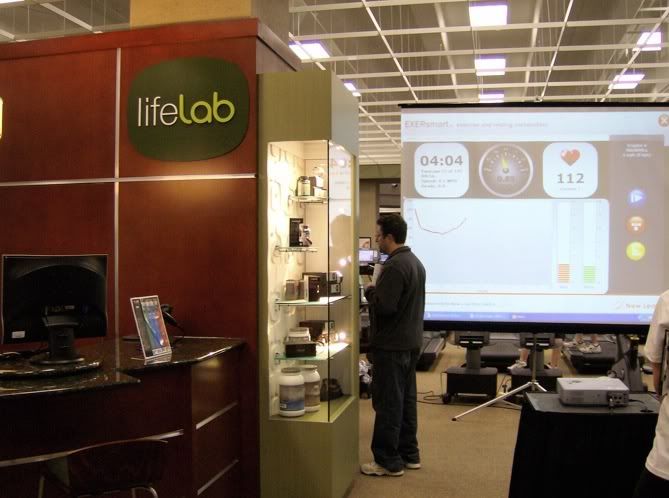 The cherry on top: Great view of Pikes Peak:
Now back to that whole "Giveaway" bit...
The folks at Life Time Fitness have given me several
7-Day passes to share with my readers
, so you can experience the awesomeness for yourself. Four winners will receive two passes each (each pass is good for an individual, a couple or a family living at the same residence).
The passes are valid at the new Colorado Springs location only
and can be used anytime between now and May 2012.
To enter:
Leave a comment on this post telling me what you're most excited to try at Life Time Fitness. Winners will be selected at random next Monday (May 9) at 9 am MST.
NOTE
: You must be at least 21 years of age and a first-time visitor of Life Time in order to redeem the trial pass.
Good luck!
===========
Life Time Fitness is located at
4410 Royal Pine Dr, Colorado Springs, CO 80920