Hope everyone had a safe & fun weekend! Things were a little busy at our house, but for good reason;
we finally got a dog!!!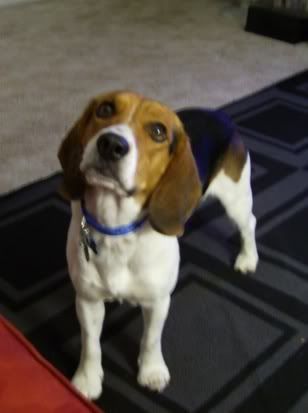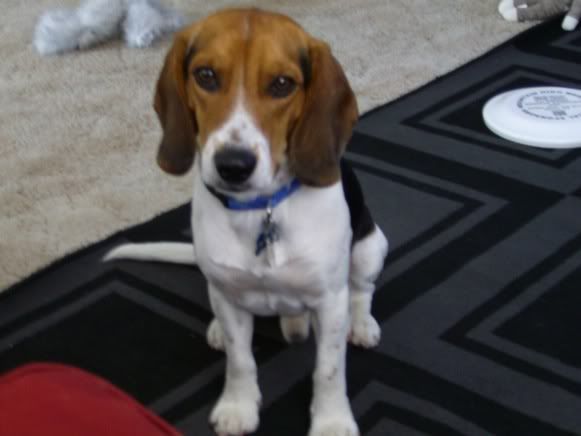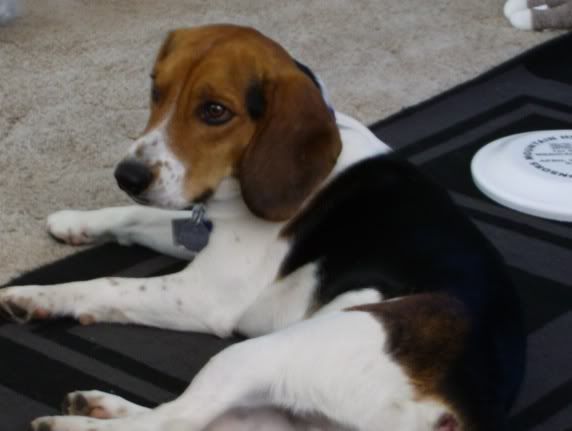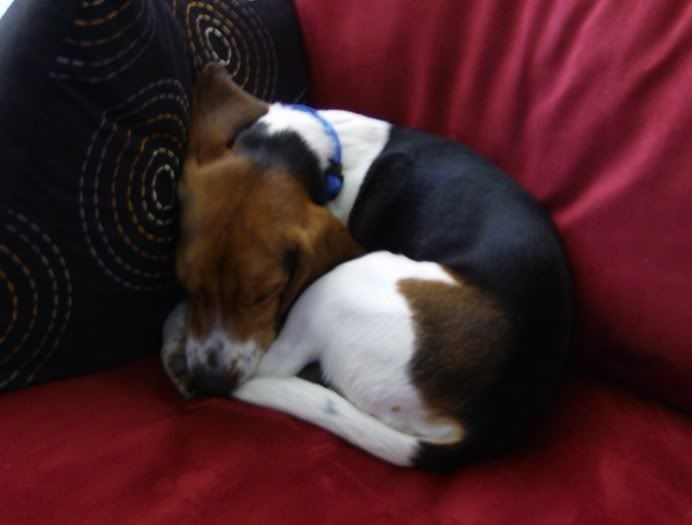 His name is
Randal
(a nod to the movie "Clerks"), he's one and a half years old and so far, he's the best beagle ever. Sure, he's misbehaved a few times, but I mean, look at that face! We're quick to forgive him once he goes back to being a goofy sweetheart.
I've been looking at dogs for over 3 years now and Randal is proof that patience is a virtue. The local
Humane Society
was having a really good deal on dogs over the holiday weekend, so I twisted Doug's arm to go look after I left work on Friday. I figured if we didn't see/meet any that we liked, we could leave, but I think I knew better; visiting a shelter is pretty heartbreaking, so leaving empty-handed is a challenge.
I saw Randal on the website earlier in the day and he was definitely one of my top choices. He was a stray who had already been there a week; can't believe he lasted that long! He had just been neutered, had a clean bill of health and no behavioral problems. When we went to a visitation room to meet him, he immediately went to Doug and put his paw's on Doug's knees. It's almost as if Randal planned that move, since Doug was being really resistant to the idea of getting a dog that day and I was already won over from the beginning.
About an hour after the visit, we were new dog parents and taking Randal to his new home. It's been like the Summer of Love ever since, but without the psychoactive drugs and, y'know, hippies. For $100, his adoption included getting neutered, shots, license tags, a free first vet visit, microchip and a free month of pet insurance. He was originally $200, so aside from being the coolest dog ever, his adoption process was a pretty rad value too.
But not everyone was happy about Randal joining our family...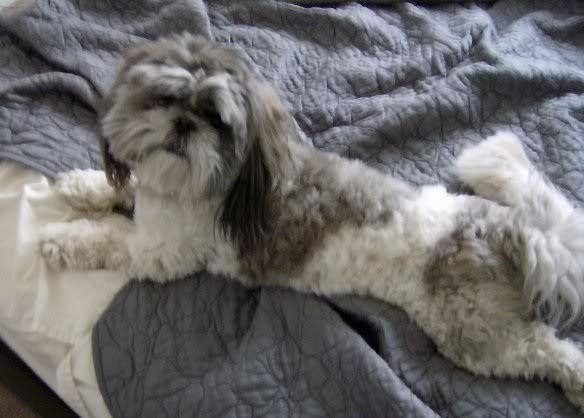 This is my sister's Shih-Tzu, Chato. Chato has stayed at our house a few times in the past and was kind of a "practice" dog for me and Doug. He's usually cheerful and energetic, but when he stayed the night this weekend with Randal, he quickly became super-jealous and would go into our bedroom by himself because he thought he'd been replaced. He's not used to being around other dogs, but hopefully he'll eventually warm up to his new cousin.
So that was this weekend's excitement! Once Randal heals up from his neuter surgery, we're looking forward to taking him hiking and to the dog park. He's already a bit spoiled and I expect that will only get worse as time goes on.