Long time, no post! I know, I know. It's been a combination of adjusting to my new job, studying, spending time with Doug and a certain
adorable beagle
and primarily, just having zero motivation to post about, well, anything.
But you're not here to read about my excuses and my lack of posting, are you? Didn't think so. Well, to help get me back into the swing of things, I decided to try a new recipe that involved
making gnocchi. From scratch. For the first time.
Whilst catching up on my tweets today, I came across a recipe from Fitness Magazine for
Basil Gnocchi with Mushroom Ragu
, perfect for Meatless Monday. I had all of the ingredients, more or less, so I decided to give it a shot. We have pre-made gnocchi in the pantry, but I had some potatoes that needed to be used up, so I rolled up my sleeves and started preppin'.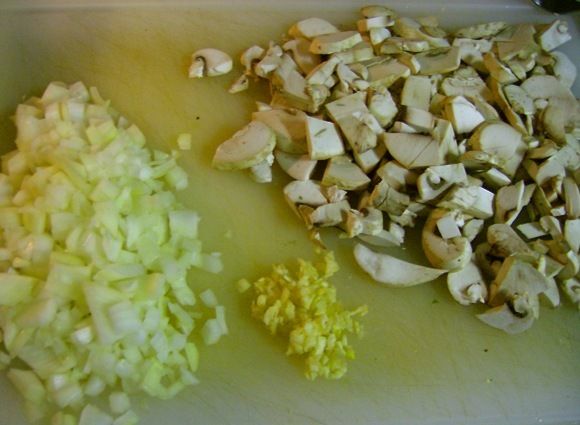 Mushrooms, onion and garlic. I used white mushrooms instead of cremini since I already had some on hand. Added garlic for more flavor.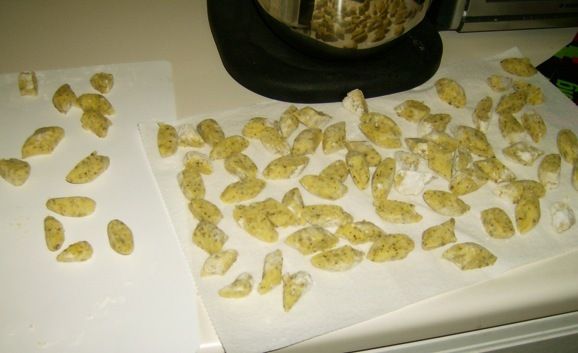 Gnocchi taking over my counter space, waiting to be boiled.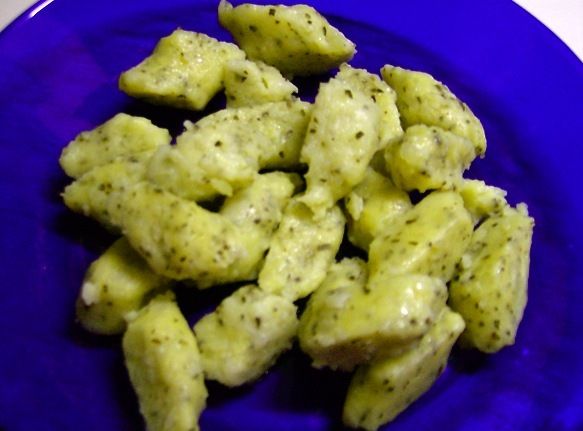 Cooked (and not in a million pieces like I feared!).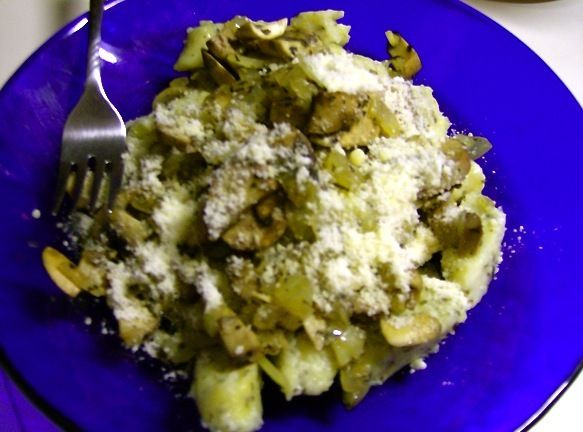 Topped with mushroom ragu and parmesan.
Aside from using different mushrooms and adding garlic, I also used dried basil instead of fresh. And for accuracy, I re-calculated the nutritional info for my version:
Although it took longer than 30 minutes to put together (hey, I even microwaved the potatoes instead of baking them), I still really enjoyed it. I had to sprinkle on some more salt and black pepper at the end, but after that, it was pretty damn good. When I put extra time into a dish, I worry that it won't end up being worth the effort, but this one was.
Even though I can buy it pre-made, I wouldn't mind making gnocchi from scratch again; I liked the texture (a bit more rustic, if you will) and being able to add herbs to the dough. Perhaps next time, I'll try sweet potatoes and make it over the weekend. Aside from the higher carb content, I was pleased with the nutrition and how filling it was. No complaints here!