After non-stop craziness the past couple of weeks due to the holidays and a slew of social outings, last night's dinner demanded no cooking and a little bit of dirty greasiness to help celebrate a weekend of doing mostly nothing. Eating veggies and running sprints is cool and all, but I still value my lazy evenings in front of the TV with salty, cheesy, bacon-y goodness.
Wendy's to the rescue!
As part of the
Foodbuzz Tastemaker Program
, I was given some Wendy's gift cards to try their new
Natural-Cut French Fries
.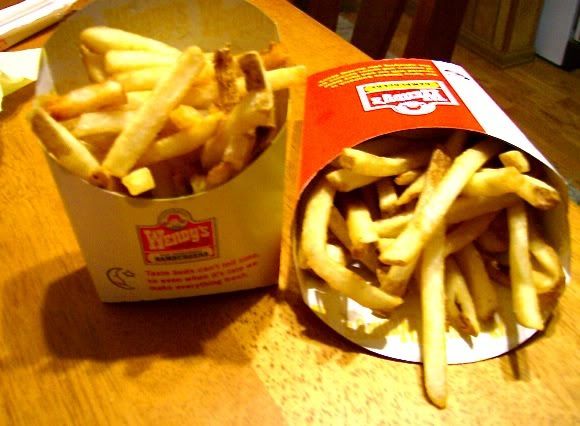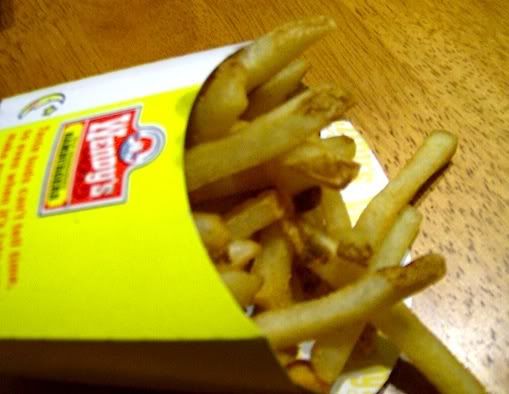 I must admit, prior to being offered to try these new fries, I hadn't been to Wendy's in ages. I do remember always liking their burgers ok, but their fries were never particularly great and the quality was inconsistent.
The new natural-cut fries are quite an improvement! I always leave the skins on the potatoes when I bake fries at home, so it was nice to see that feature at a fast-food joint. As for the sea salt, this was a great touch as well. My experience with fast food fries has been that they are either too salty, not salty enough, undercooked and/or overcooked. That said, I completely realize that all of that is dependent on restaurant locations and the person in charge of french fry duty at that point in time... Anywho.
Perhaps I got lucky, but I couldn't find anything wrong with the batch of fries I had last night! Doug thought they weren't salty enough, but I thought they were just right, so obviously personal preferences came into play. I enjoyed the texture a bit more too because the skin of the potato crisped up nicely.
I haven't had a burger fix in quite some time either, so I went ahead and ordered a
Bacon Deluxe Single
to top things off.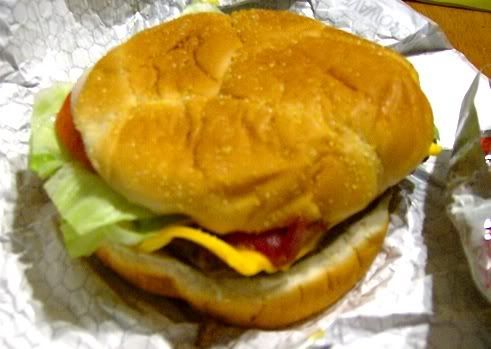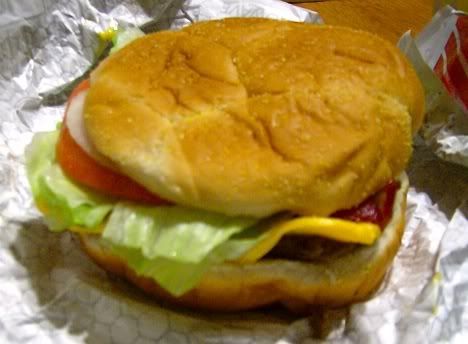 Tomatoes TOTALLY created a healthy balance, heh heh.
As with most fast food menu items, it certainly didn't look like the advertised picture at all, but it was still pretty darn good. All of the burger components tasted fresh, the bun was soft and the bacon was nice and crunchy.
Excluding Subway, I only hit up fast-food joints for dirty greasiness a few times a year, so I was glad that Wendy's didn't disappoint. Next time you need a french fry fix, give them a try!