Well, after all of my bitchin' and moanin' about my cold, I actually started feeling a lot better yesterday afternoon. On the downside though, I gave Doug my germs. Sigh. Oh well. I think I made a good selection of treats to make up for it.
First, I started out with something basic. I've never made yeast-based bread at home before and caught an episode of
Chuck's Day Off
where he made a couple of loaves of
No Knead Bread
. It sounded easy enough, so I gave it a shot: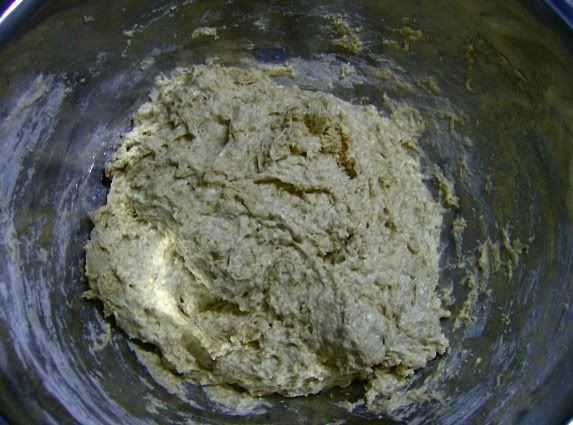 Dough.
Dough doubled over.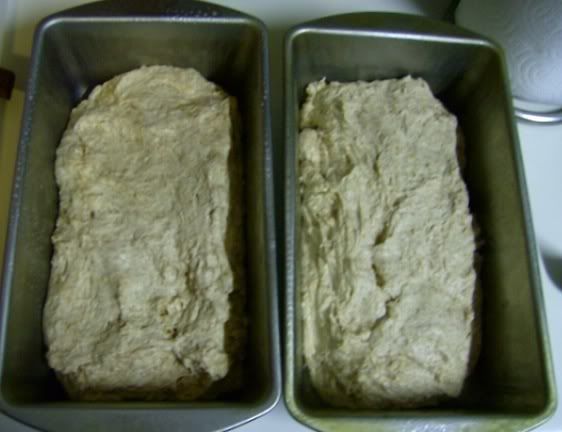 Two loaves.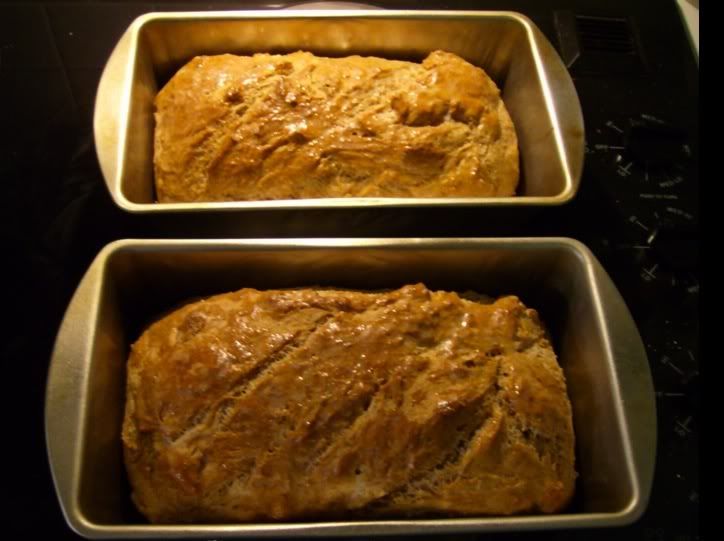 Done (and brushed with butter).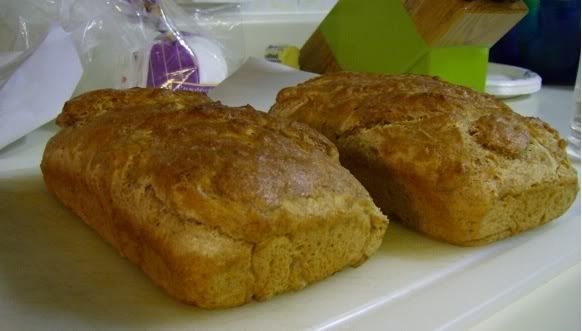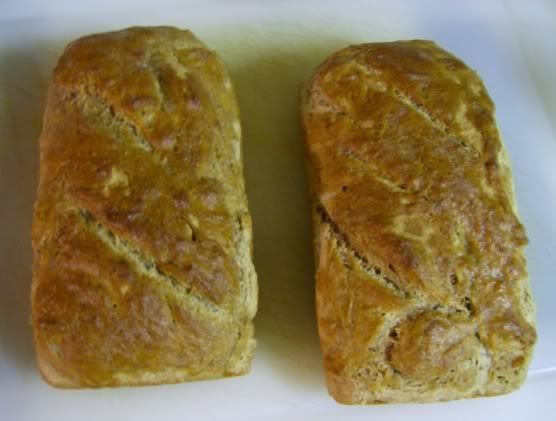 They didn't turn out super tall like I was hoping for, but I guess that's because of the lack of kneading? The bread itself wasn't dense either though; it had a nice texture relative to its size. I was pleased with the taste too; I skipped sprinkling sugar or steak seasoning like Chuck did and just enjoyed it plain. Great hearty flavor, thanks to the wheat flour!
I also made a batch of the
World's Easiest Christmas Candy
, thanks to
Money Saving Mom
. I didn't bother taking any pictures though because my batch looked exactly like the original's. Doug was skeptical at first, but enjoyed it in the end. The salt from the crackers makes for a great salty & sweet fix. Plus, it really was super-easy.
Next, I made
Butter Mints
with a recipe from
Bake It Pretty
. I didn't have any cute candy molds though and decided to make plain round shapes by hand.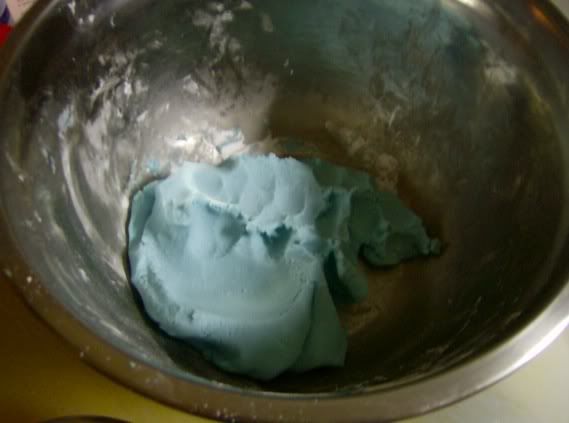 The dough...
Almost 2 hours later...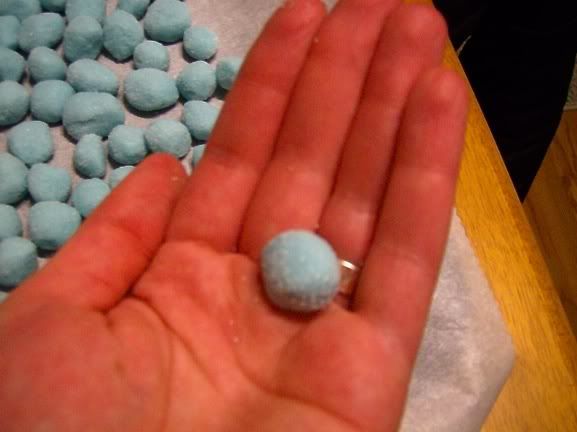 Of course, after I was done, Doug suggested a few different ways I could have rolled the dough out and cut it into small pieces instead of doing each one by hand. Well derpy derp DER. Oh well. Not sure I'll be motivated to make these again, but they turned out nice. Sweet, creamy and minty.
Today, it was on to cookies. I made more of the
Green Tea Cookies
, along with a more festive option: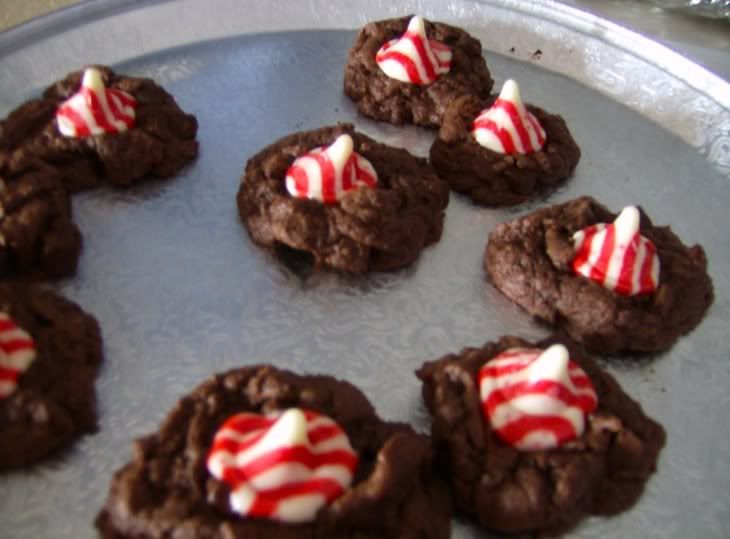 Chocolate-Chocolate Chip cookies with Hershey's Candy Cane Kisses
. These were pretty damn easy since I cut corners and used a box mix for the cookies. I love the combination of peppermint with chocolate, so I'm glad my inner fat kid brought this idea to my attention. Not the prettiest things on earth, but still tasty and fun to make.
Phew! I used to avoid baking like the plague, but I've really come to enjoy it more these days. After busting out all of these recipes in less than 24 hours though, I think I'm done baking for a while.