This past weekend saw some colorful highlights in the Land of Food. Starting with
Friday: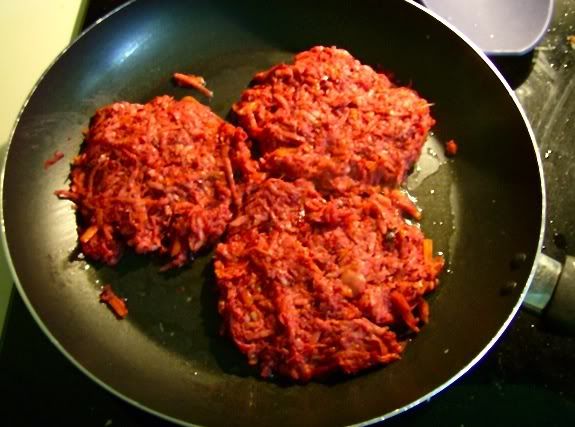 Raw ground beef? Not quite...
Beet, Carrot, Onion & Potato Latkes!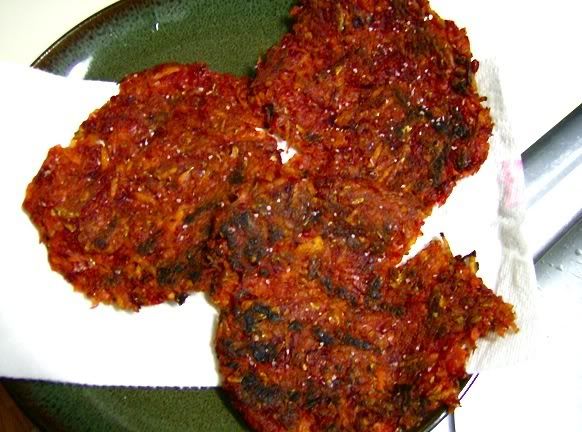 I saw this dish on a holiday episode of
The Best Thing I Ever Ate
and since we had the ingredients on hand, I decided we should give it a shot. I wouldn't say it was the best thing I ever ate, but it was okay.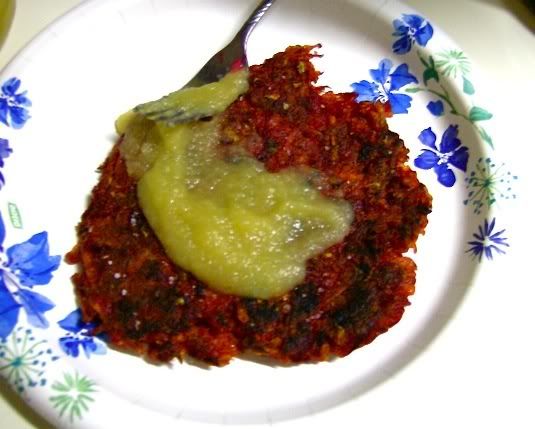 I liked my latkes with applesauce the most. We also tried sour cream and horseradish. Doug liked a mix of both horseradish and applesauce the best. A fun experiment, but in retrospect, it was a lot of work for not necessarily the best result. We still want to try making traditional potato-only latkes though. I've come to love beets, but I just wasn't feeling them in this particular application.
Saturday
ended up being a baking day. We were invited to a holiday party that evening and wanted to share some sweet bites: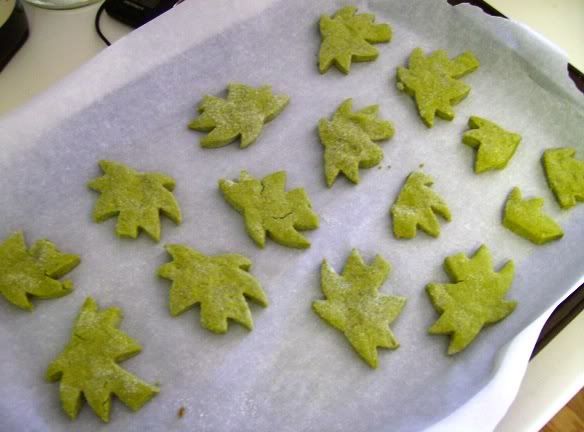 I made
Green Tea Sweets.
I bought some matcha powder a couple of weeks ago and while I love drinking it, I thought it would be fun to try cooking with it too. I didn't have a leaf-shaped cookie cutter, so I improvised with a palm-tree cutter instead.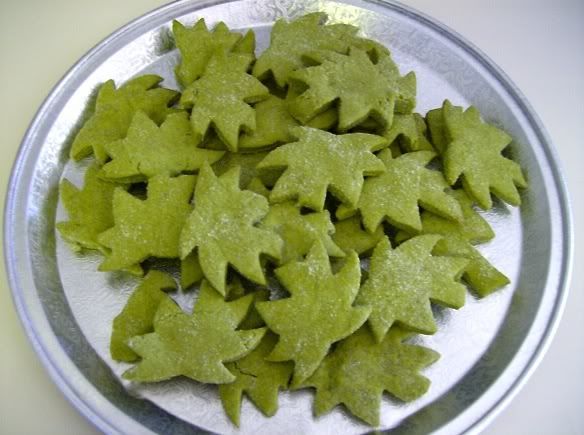 These turned out pretty good! They weren't overly sweet and there was just enough sugar in the mix to cut through the bitterness of the tea leaves. They seemed to be a hit at the party, so I think a repeat batch is in order.
Doug also did some baking and made some
Snowball cookies
: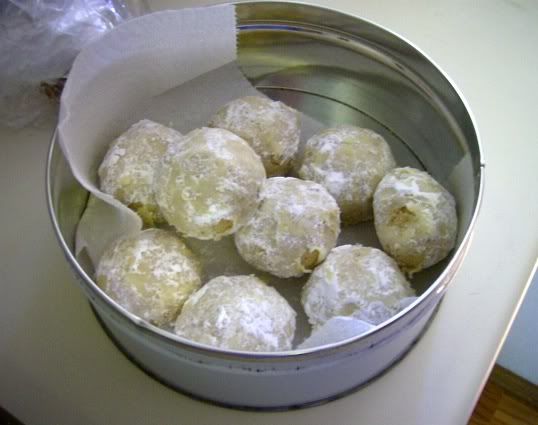 He jazzed up the recipe by adding
vanilla extract and orange zest
. Great additions, especially the orange flavor!
After partying a little
too
hardy Saturday night,
Sunday
morning demanded a good hangover breakfast: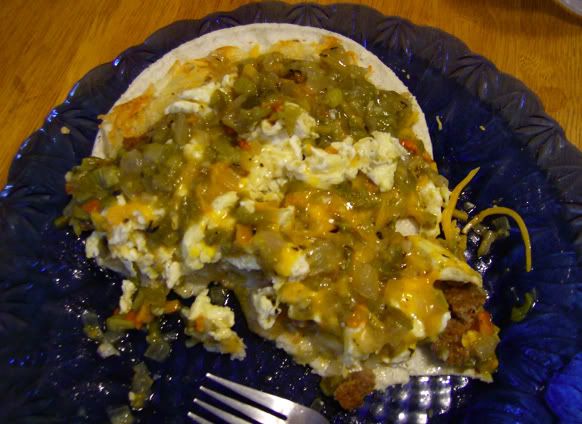 Diner-style, but made at home. Two corn tortillas, Doug's hashbrowns, scrambled egg whites plus one whole egg, one chopped up turkey sausage patty, fat-free shredded cheddar and some
green chile
sauce that Doug threw together.
!!!!!
So, so delicious. And way healthier and cheaper than going out to breakfast.
That concludes our weekend in food. Hope everyone has a great week!