Friday, we made pizza for dinner. I found a pre-made pizza crust marked down in the bakery department, so we threw on some toppings for a quick, tasty meal: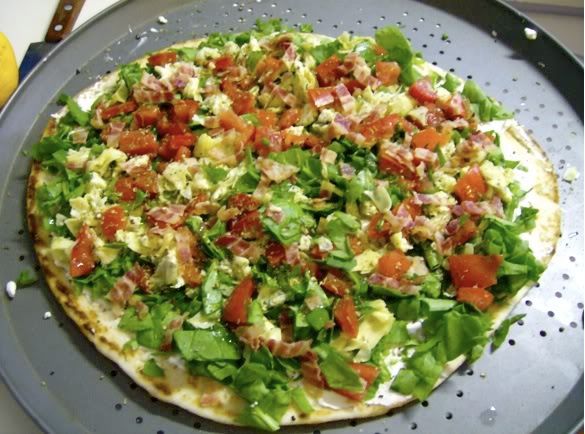 We spread goat cheese on the bottom and then topped it with fresh spinach, tomatoes, bacon, artichoke hearts, oregano and olive oil.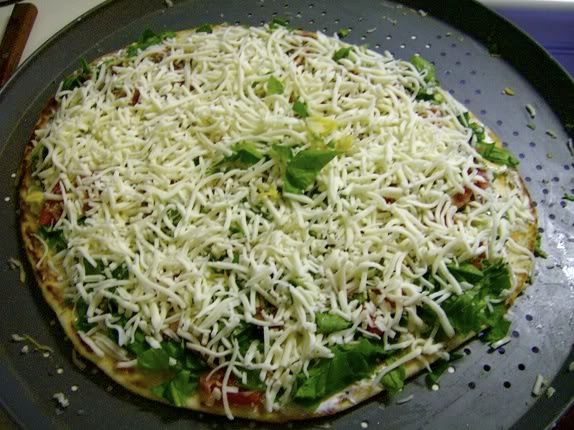 Sprinkled on some mozzarella...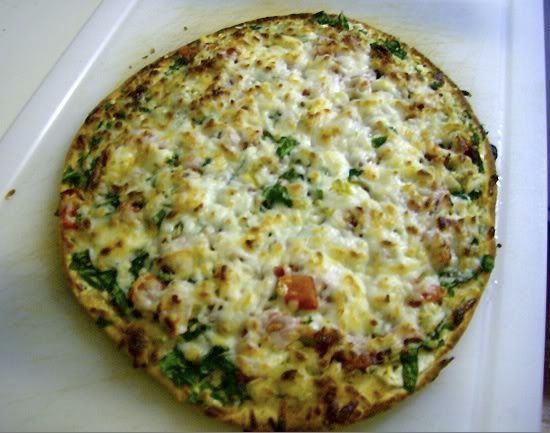 ... And baked to bubbly perfection!
This was such a simple pie, but it turned out great. I'll have to keep my eye out for more of those crusts marked down in the future! Saves a lot of time and holds up well to a good amount of toppings.
For dessert, I decided to try a
3-ingredient ice cream
recipe I came across on Serious Eats. Bananas, honey and peanut butter? Yes please!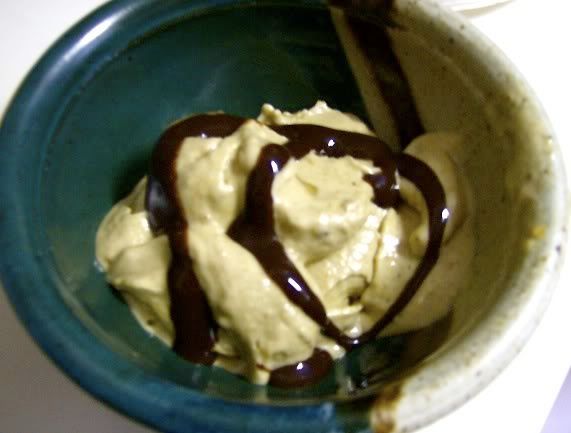 Of course, I had to drizzle some chocolate syrup on mine. Sooo good. It was a great way to use up the last of my frozen bananas.
Pretty quiet weekend so far. Just hung around the house yesterday, did some chores here and there and then watched
Diary of a Wimpy Kid
(such a cute movie!) and
Kick-Ass
(quite the 180 after watching Wimpy Kid, but still recommended if you enjoyed the over-the-top choreographed death scenes in Kill Bill- I did!).
I was going to work out this morning, but slept in and woke up starving. Once my breakfast digests, I think I'll schedule another appointment with
Jari Love
. I can't get enough of her DVDs these days! Hope everyone's enjoying the weekend (or what's left of it).
P.S.
Not food-related, but is anyone else stoked for the return of
Mad Men
tonight?!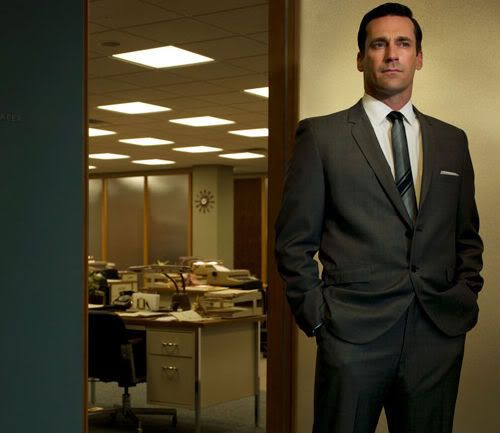 Mmm... Don Draper *drools á la Homer Simpson* Might have to buy some more booze so I can drink along, haha. Love that show!