Trying to bust through this post tonight, so let's jump right in!
Friday: Wanted to take a stab at Claire Robinson's
Easy White Pizza recipe
from an episode of 5 Ingredient Fix I saw a few weeks ago.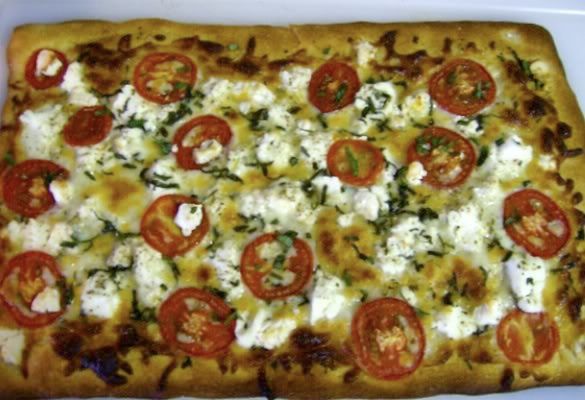 Obviously made some changes... I used just a regular Pillsbury pizza crust, cut down the mozzarella to 2 cups, used fresh basil (made a mistake and forgot the recipe called for fresh oregano), added tomato slices, added chunks of goat cheese, sprinkled on dried oregano.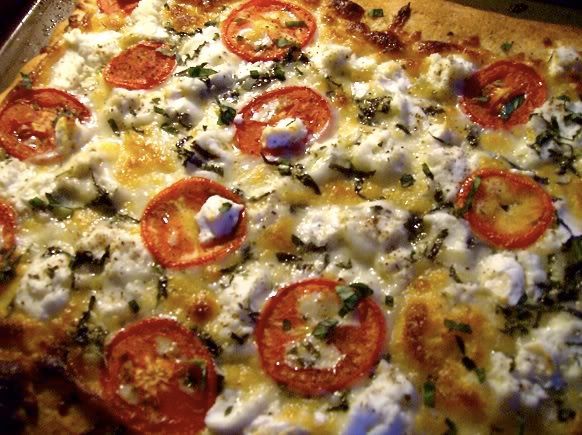 This was
really
good, but it got the wheels in Doug's head turning on how to make it even better. Tonight we took on a homemade grilled approach: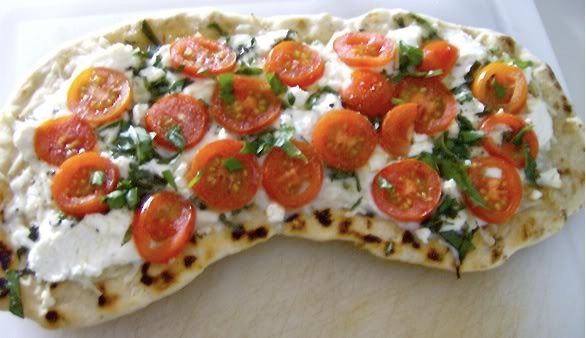 Basically the same recipe from Friday. Doug made the dough and people, I'm tellin' you, I'm not sure I want pizza any other way from now on!
And we experimented with a BBQ pizza as well: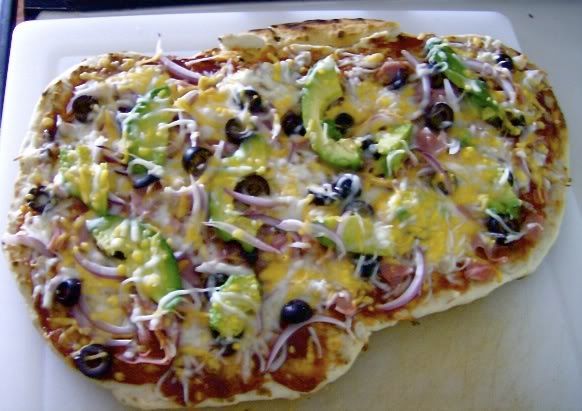 Used Famous Dave's Sweet & Zesty BBQ sauce for the base, a mix of mozzarella and cheddar-jack, chopped ham, black olives, red onion and sliced avocado.
HOLY SHIT. The white pizza still tasted great, but I really fell in love with the BBQ version. And again, the homemade grilled crust just could not be beat.
That's all I have time for right now- sorry for the drive-by post. Enjoy your week and go nuts with grilled pizza!