Took a stab at making some ravioli with won ton wrappers tonight.
The stuffing: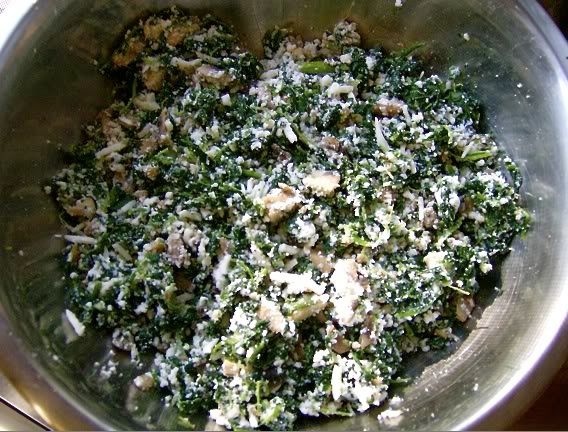 spinach (12 oz bag, frozen)
mushrooms (8 oz. package)
minced garlic (about one clove)
about 2/3 c. ricotta
1/2 c. mozzarella
about 1/4 c. grated parmesan
salt
pepper
onion powder
garlic powder
Italian seasoning
nutmeg
The first three ingredients were sauteéd together first, then cooled before mixing with the cheeses.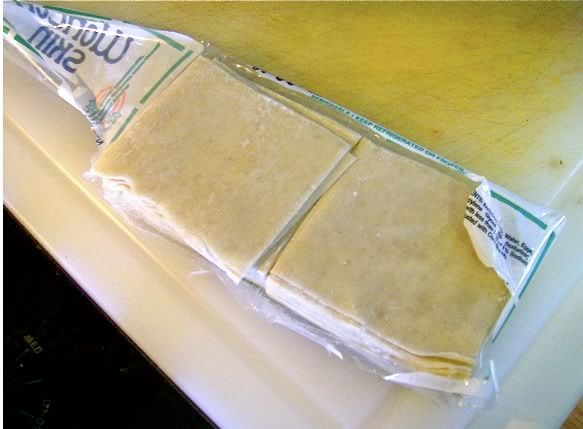 Won Ton wrappers.
Placed a little less than a tablespoon of stuffing, used water to moisten the sides, folded over and sealed shut.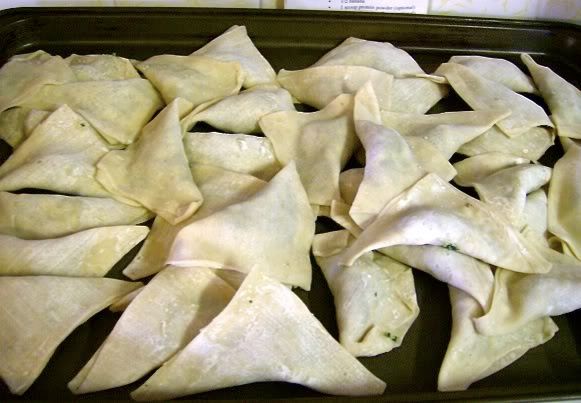 Boiled in water in batches for about 1-2 minutes (we weren't really timing these, just kind of wingin' it and cooking them until the won ton skins became translucent).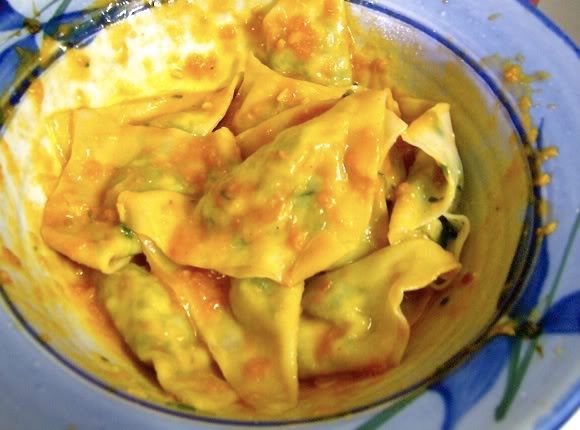 Tossed with some
Emeril Vodka Sauce
and proceeded to inhale. I think the flavor of the stuffing really made this dish. The won ton wrappers were tricky to deal with though, and a few split open during cooking. We had some filling leftover and I suggested saving it for omelets tomorrow. Doug was on board with that idea!
Overall, a tasty dish and a great way to beat a ravioli craving. I thought filling the wrappers would take forever, but it went by pretty fast. And since boiling them didn't take long either, this ended up being a relatively quick dinner.
We have a list of different fillings we want to try, so stay tuned for more of these little bundles of joy in the future.
And, given the title of the post, I leave you with this:
Have a good night!