Another drive-by food pic post. It's been a long day and I'm beyond ready to zone out and relax! Plus, I've got new DVD and other exciting miscellaneous stuff that I'm working on, so hopefully those posts will trickle through in the coming days/weeks.
DINNER!
More grilled miracles: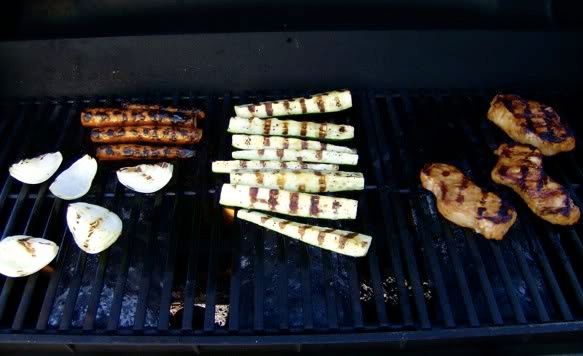 Nice spread, eh?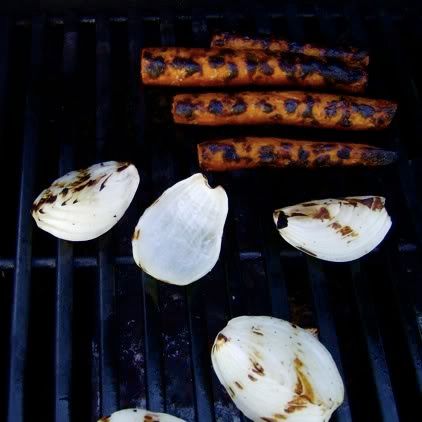 Carrots 'n' onions.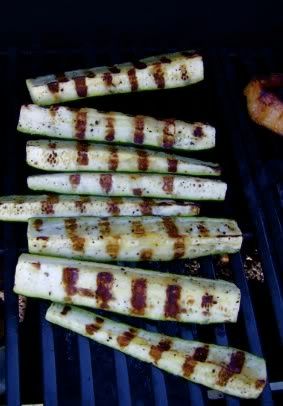 My beloved zucchini.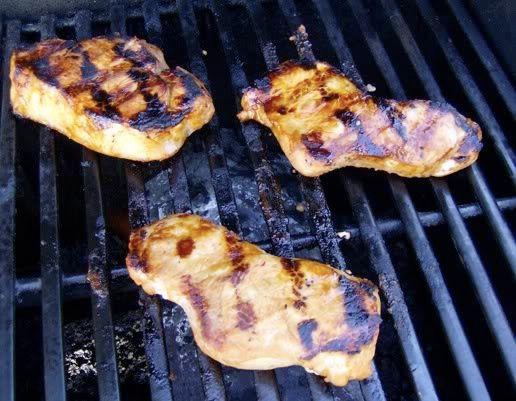 Marinated pork chops, á la Doug.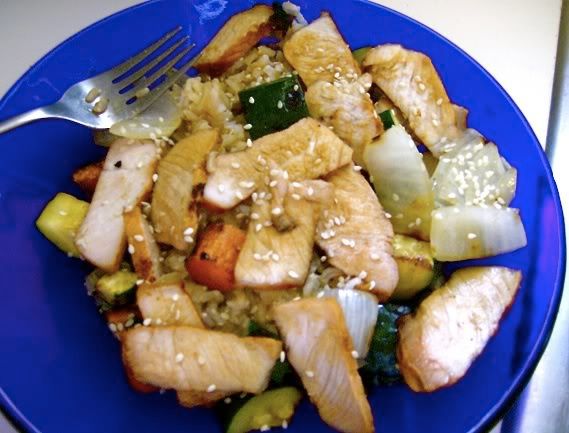 Chopped everything up and served over brown rice. Topped with a little teriyaki sauce and a few sesame seeds. Pretty sure I don't
need
to tell you it was awesome. Leftovers for tomorrow's lunch, ftw.
DESSERT!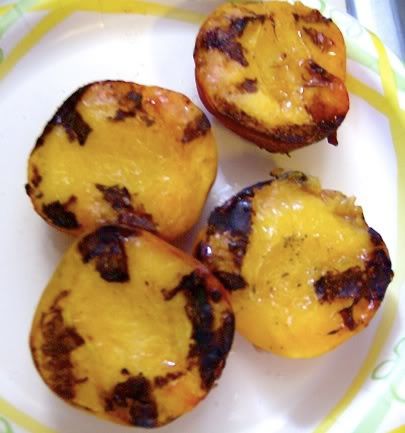 Grilled peaches. Doug's idea and a first for me. I took one half and threw together a concoction of amaze-balls:
To the grilled peach, I added blueberries, a chopped plum, cinnamon, a sprinkle of brown sugar and a few chopped pecans. Heated in the microwave for a few seconds and added a dollop of whipped cream on the side.
*cue chorus of angels*
So, so good. And that was probably the 3rd plum I've ever had in my entire life, so I was pretty pleased that it was ripe and sweet. I saved the other grilled peach half for some oatmeal tomorrow. Yes,
grilled peach oatmeal
. Did I just blow your mind? If not, that's cool I guess.
Have a great night!