I know, I need to work on my blog titles. But the perv in me is gonna let this one slide.
Spaghetti and meatballs have been on my mind for a couple of weeks and tonight, I felt like I had the right mix of ingredients to jazz things up a bit. The result?
Butternut Squash Spaghetti & Turkey-Zucchini Meatballs!
For the meatballs:
16 oz. lean ground turkey
1 zucchini, grated
1 onion, chopped/diced
about 1/3 cup egg substitute (just needed to use the last of it; with the eggception [ha!] of egg whites, I'm officially done with egg liquid from a carton. Good ol' eggs FTW.)
2 tbsp grated parmesan
1/4 cup bread crumbs
1/4 panko bread crumbs
1 tbsp flour
salt
pepper
Italian seasoning
crushed red pepper
garlic powder
Combined everything in a big bowl by hand. Another one of my freestylin' ideas, hence the mix of breadcrumbs and the flour. I was just trying to get a decent consistency so the balls would hold together.
That's what she said.
I made 16 and baked them at 375 for about 30 minutes.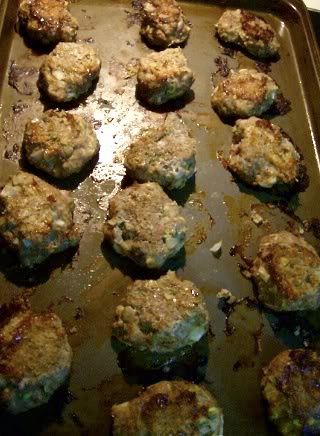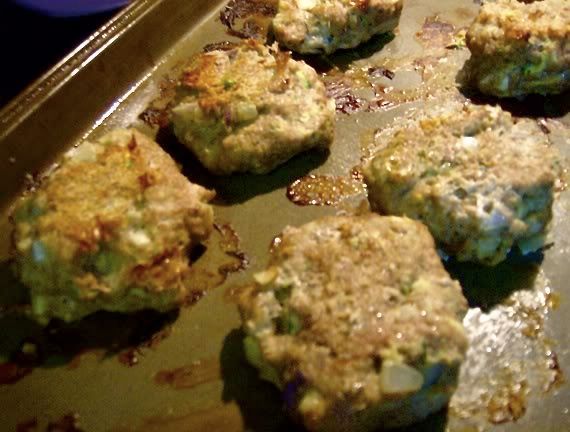 While the meatballs finished up in the oven, I dropped the pasta (Ronzoni Smart Taste Thin Spaghetti) and warmed up the special sauce: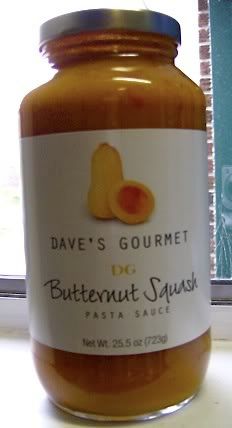 I found this whilst browsing Costco and had to try it since butternut squash became one of my new favorite foods this past year. It had tomatoes and other spices in it, but it was definitely full of that sweet squash flavor.
All combined in a bowl of awesome: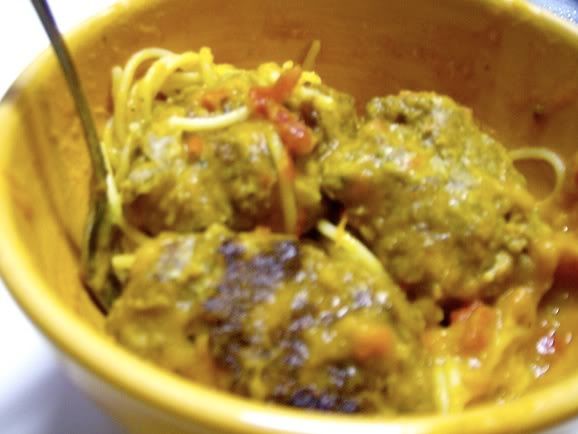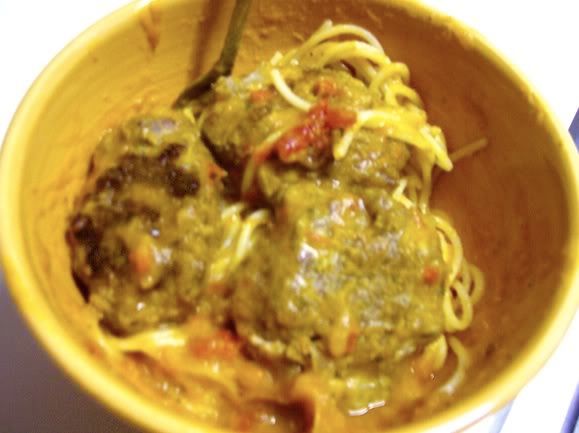 The sauce matched the color of the bowl
too
well, heh. Poor color contrast aside, this dish turned out pretty good. I ended up adding more of the following: salt, crushed red pepper & grated parmesan. I'm trying to be more cautious with salt and spice these days and even more so with this dish since I wasn't sure how the sauce would blend with everything else. It definitely needed some extra spice to balance out the sweetness. Might add more garlic to the meatballs next time too.
Doug enjoyed it as well and said my use of ground turkey would make
Bob Harper
proud. He was telling me this from the living room however, so I thought he said "Bob Barker." I thought, "What the hell does Price is Right have to do with ground turkey?!" Anywho. Good meal and looking forward to leftovers.
But for now, what I'm
really
looking forward to is a few spoonfuls of this: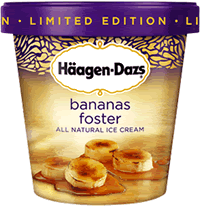 Um, yeah. It is indeed super-dope; don't question it.