DINNER!
was awesome.
My grandma sent me home with a big ol' block of government cheese last weekend, so I've been stoked to make some grilled cheese sandwiches this week. Don't ask me why I get so excited about this particular commodity... I just do.
But before I got around to the special sandwich, I started with some guac, chips and bell pepper: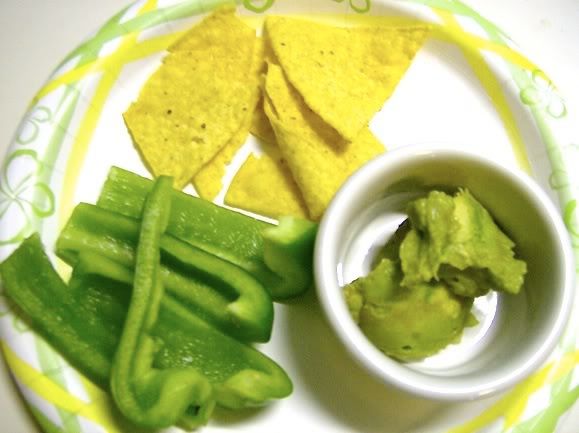 I also mixed a quick blueberry-pomegranate champagne spritzer: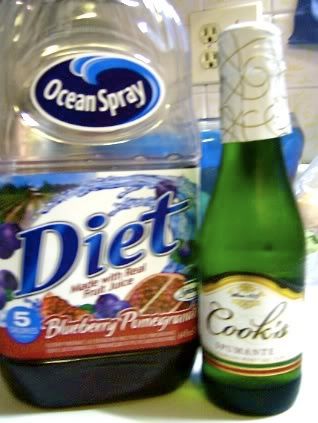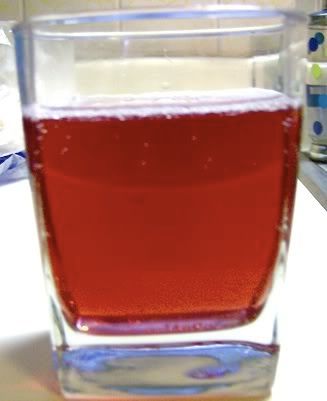 Now for the good stuff...
I saw a pretty cool idea on
The Kitchn
this week to make a
grilled cheese on raisin bread
!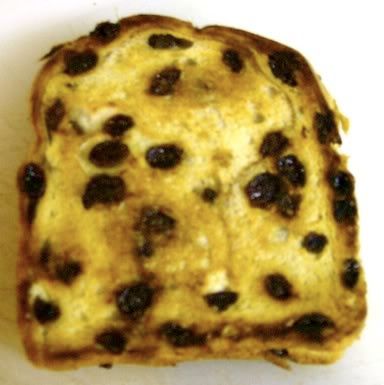 Looks like plain ol' raisin bread until you open up its insides: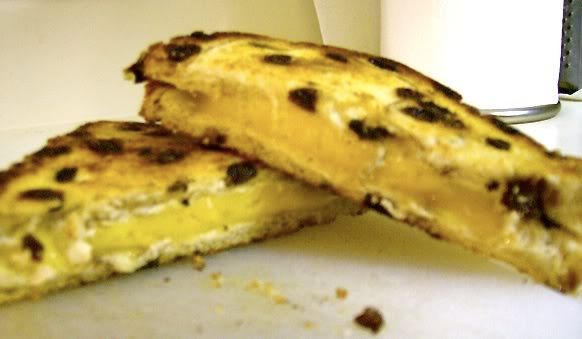 Whoop-whoop! I dig this! I like raisin bread, but don't buy it too often because I get bored just toasting it with butter or cream cheese. Never thought to make sandwiches with it! I ate half. Doug took a bite of the other half, but wasn't as stoked about it as I was, so I guess I have breakfast ready for tomorrow!
It also just dawned on me that a PB sandwich on raisin bread would be pretty bitchin' as well...
Dessert's not pictured... I had one of
Namaste Mari's
Chocolate-Banana Protein Muffins
with a teaspoon of
White Chocolate Wonderful
on top. I'm proud to announce that I bought the WCW almost 2 weeks ago and there's
still
a little more than half left! Haha.
Great lil' meal. The weather's cold and rainy, so I'm looking forward to some TV couch time with Doug tonight. Spin class in the morning and then off to my cousin's BBQ B-day party in the afternoon. Happy weekend everyone!