Since Thursday, I've been eating pretty crappy and barely exercising (I even skipped spin class yesterday morning and opted for leftover pizza instead). But y'know what? I'm not particularly guilty about it. It's been a nice and relaxing weekend, filled with episodes of
Daria
and FINALLY finishing
AFI's Top 100 Movies of All Time
. It was a project Doug and I started about a year & a half, maybe 2 years ago, starting from the bottom and working our way up. Watched Citizen Kane yesterday and we are officially DONE!
Anywho, great entertainment and junk food aside, something else equally awesome also happened this weekend...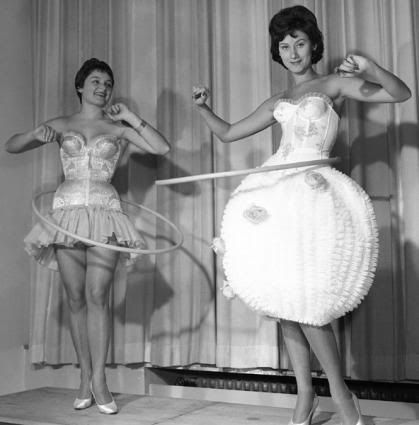 I learned to hula hoop again!
This is something I haven't attempted since I was a kid. I bought a hula hoop about a month or so ago and had many sporadic failed attempts until yesterday, when something clicked and I was actually able to keep the damn thing going for more than 2 seconds!
I still can't keep it going for a full minute, but I'm getting closer. In fact, I made it part of my [much-needed] workout routine this morning. I ran a sloooow 2 miles and followed up with hula-hooping for about 40 minutes, whilst listening to The Rapture. Such a great band to shake your hips to:
And it's hard to beat something that's addictive, fun AND makes you sweat. Either throw on some good tunes or just find something good to watch on TV and you're good to go. Feel free to read more about
hula-hooping for exercise
. Once my form and endurance gets better, I'll start experimenting with some custom hula-hooping routines (i.e., hula-hooping while walking, incorporating squats, possibly adding weights, etc.). I know, I'm a dork, but this is one of the most fun things I've done in a long time.
That's all for now. Time to find some breakfast that doesn't involve cupcakes or ice cream, haha. Hope you all have enjoyed the weekend so far!