Yesterday, I had a plan brewing all day for a nice, summer-y, Meatless Monday dinner.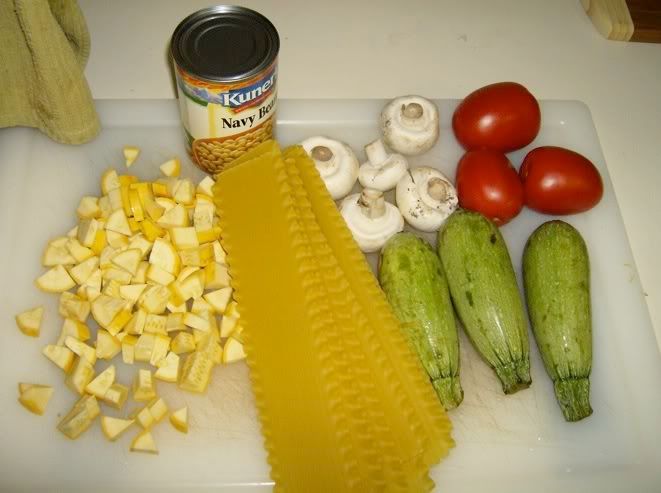 Chopped
yellow squash, lasagna noodles, a can of Navy beans, mushrooms, tomatoes, Mexican squash
(? not 100% sure on the proper name) were the main players.
In a pan sprayed with cooking spray, I tossed the remaining quarter of a
red onion
(you could use more, that's just all I had left), some
minced garlic
(about 3 cloves), all of the chopped veggies,
salt
,
fresh ground black pepper, crushed red pepper, garlic powder
(I like garlic, what can I say?),
onion powder, dried basil
and
dried oregano
. I also added the
zest and juice of half a lemon
and about
2 TBS of white wine
(you could use more, I was just worried about it becoming too acidic).
Once the veggies cooked through, I
added the beans
(rinsed & drained) and removed from the heat. Once the temperature cooled a bit, I
stirred in 1/2 cup part skim ricotta cheese, about 1 TBS of olive oil
and
about 2-3 TBS of grated parmesan.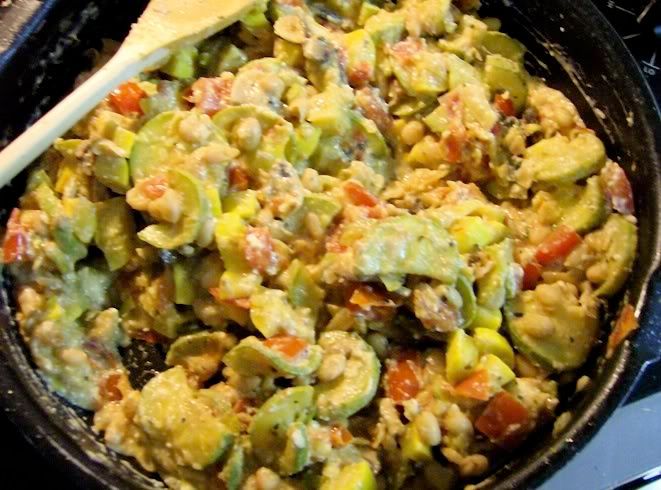 While all of
that
was going on, I also cooked and drained my lasagna noodles. Doug had previously mentioned the idea of cutting lasagna noodles into strips as a wider alternative to the usual spaghetti or angelhair. I don't make a full lasagna casserole often and when I do, I end up with an odd number of noodles leftover, so it was a nice way to use them up.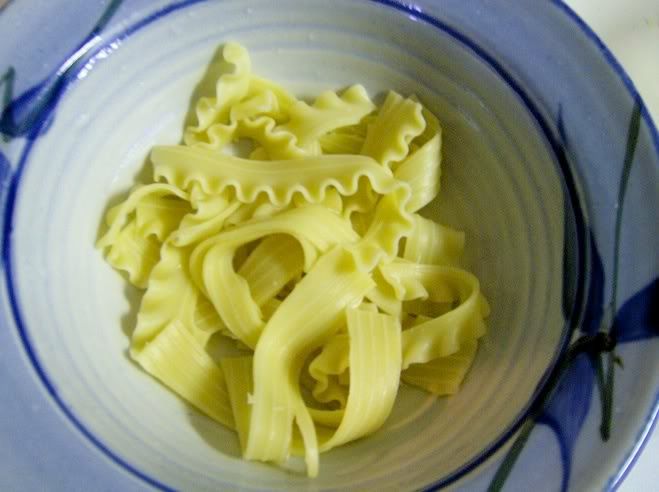 Final result: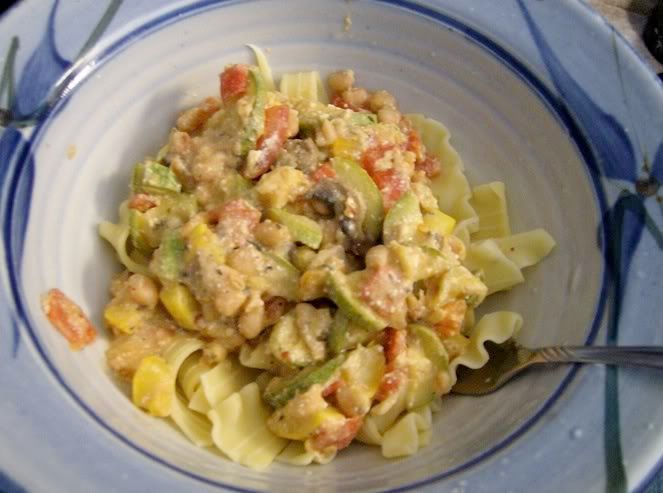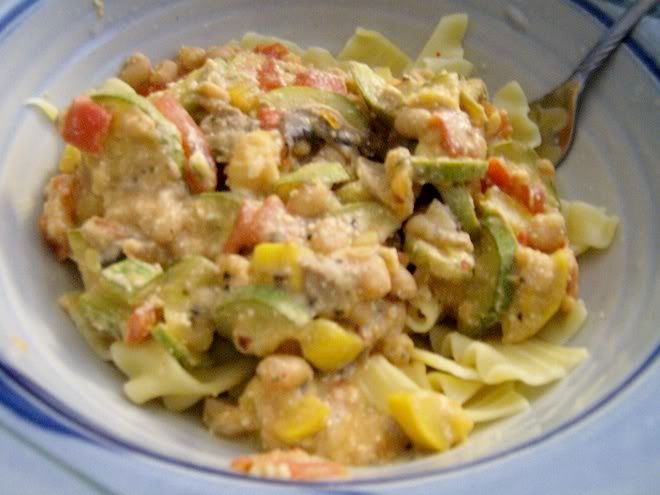 Tasty, filling meal that made great leftovers for lunch today!