Thanks to Doug, I came across a new comic blog this morning called
Stuff No-One Told Me
. I scrolled through all of the posts and decided to share some of my favorites: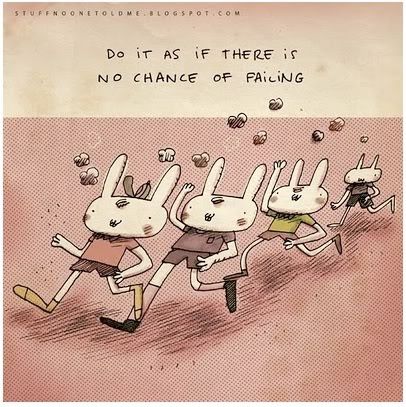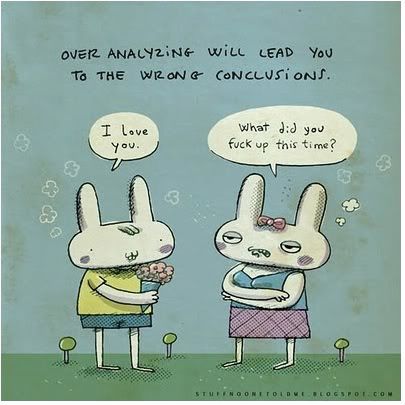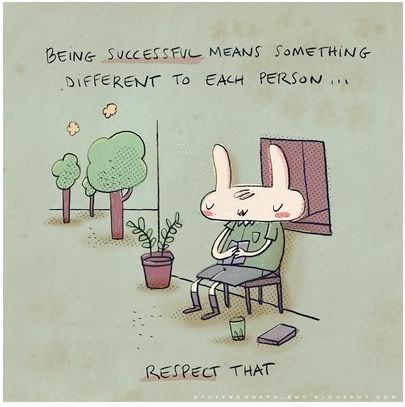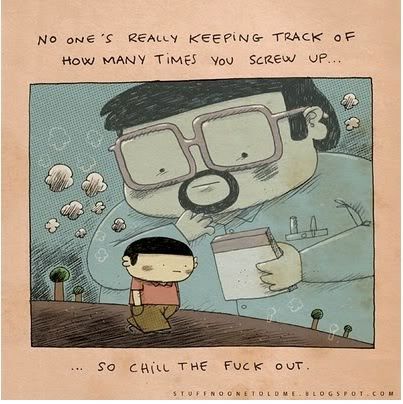 I could definitely relate to all of these and just thought they were great and quite poignant at this particular point in my life. Whether I'm seeking motivation to run and eat healthy or need to de-stress over finances, work and relationships, these simple, cute, funny little comics help me break things down into simpler terms and refresh my perspective. The Internet is kinda rad sometimes.
Still plugging along with my 10K training. Finished week 4 today and start week 5 tomorrow. Eight weeks is flying by faster than I thought it would! My pace is definintely getting better each week, although this morning's 4 mile trek was slowed back down, thanks to too much gin and snacks last night. Not sure what possessed me to eat and drink like that the night before a long run, but I'll definitely be more cautious in the future. Although I felt kinda sick and irritated most of the time, I didn't give up and feel better now that I finished. Plus, despite feeling kinda crappy, I was still excited to give my new running shoes a try:
ASICS GEL-Kahana 3
They were already marked down quite a bit and I also had a $15 Amazon gift certificate, so pair that up with free shipping and these were a damn good deal! And the best part: they feel great! I didn't even have to break them in. I also ordered them 1/2 a size larger because I always tend to need a bit more toe room in my running shoes. So comfy. I've also broken up with my custom orthodics, and these still provide great support for my flat feet. I've been wearing orthodics since I was a kid, but lately, I've been experimenting with strengthening my arches naturally, between exercise and shoes with arch support already built in. So far, so good. It probably doesn't sound like a big deal, but being able to run long distances without my orthodics feels like a strange accomplishment, heh. It's also possible that I didn't need to rely on them as much as previous podiatrists said I did. Anywho.
Yes, I'm still slacking on original food pics. May/may not reverse that trend this week. I will share my new favorite treat with you though:
Blue Bunny's Peanut Butter Fudge Chip Ice Cream Sandwiches!
I regularly crave peanut butter, ice cream and chocolate all at once, so I thought this would be a great portion-controlled indulgence. Soooo good! I spotted them at Wal-Mart and there was an instant $1.25 off coupon on the box, so at $2.00, a box of 10 seemed like a reasonably priced splurge. They also have mint chocolate and cake batter flavors. Oh, Blue Bunny. You're a dirty whore.
That's all for today. Need to head out to the store to pick up some various produce for the week. Hope everyone enjoyed the weekend!