My only previous memories of papaya are those of dried, sugar infused chunks in various trail mixes over the years. So, whilst dickin' around at Costco over the weekend, I noticed some fresh ones on sale and thought, "Yeah, I'd hit that."
After not-so-patiently waiting for it to ripen (and I think it could've used another day or two...), I watched a quick YouTube video on how to prepare the damn thing and went at it this evening. (I figured since this thing was gigantic, I should probably get some basic instructions first. Good call.)
The Big 'N':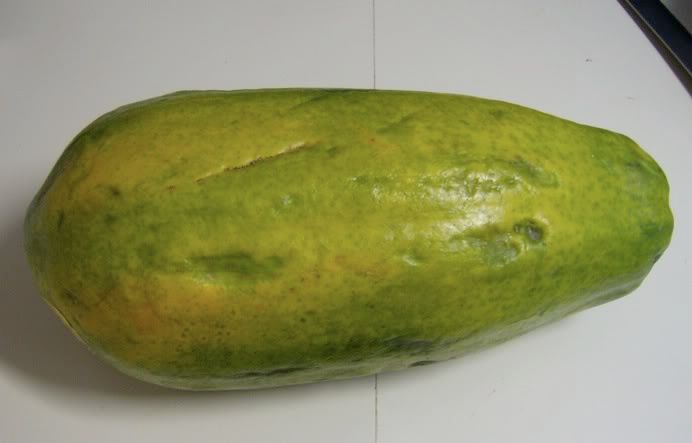 His innards:
Caviar's doppelganger: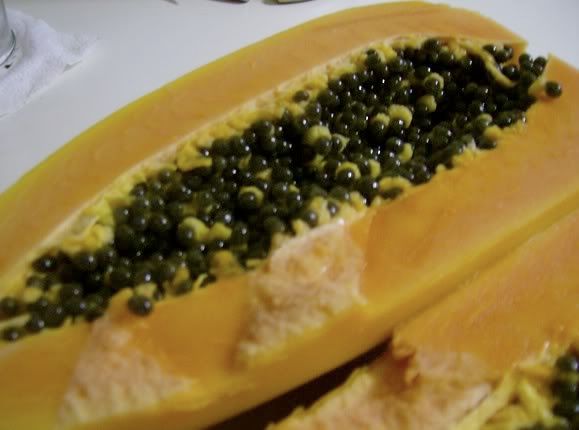 Success: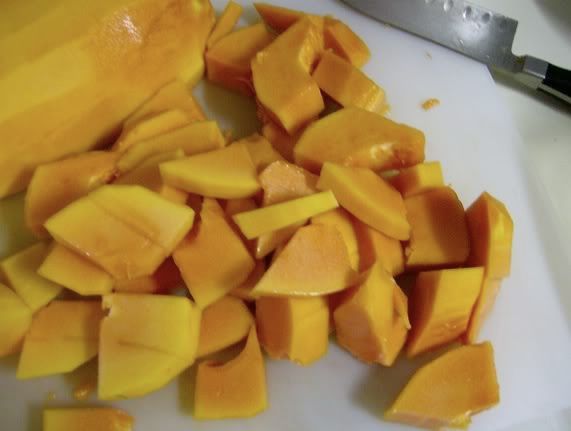 I survived the whole process sans injuries! Woo! (Not sure if I've mentioned this before, but I'm not all that careful around knives or burners, it would seem. Or windshield wiper blades, apparently.)
My first fresh papaya. The taste was pretty good, but not mind-blowing. It just made me want some cantaloupe. And again, this may be because it wasn't at that perfect level of ripeness. But it is indeed still sweet. Either way, I've got 3 big ol' plastic tubs of the stuff now though, so I better put my game face on.