One of my favorite things in whole world: Green Chile. And more specifically,
roasted
Anaheim Green Chiles. It's pretty easy to find for sale in the fall 'round these parts... People roast it and sell it either at local farmer's markets or random parking lots. It's a flavor and smell that I've grown up with, thanks to my mom's New Mexican heritage.
Aside from fall, it can be tricky to find. It's available frozen year round, but the price and flavor isn't always that great. And the prices on fresh chiles in the supermarkets vary depending on the year. Well, this week,
Rancho Liborio
has a rockin' sale on these babies for $0.67/pound. We picked up 6 pounds and Doug is roasting the last of it as we speak. Some visuals for ya: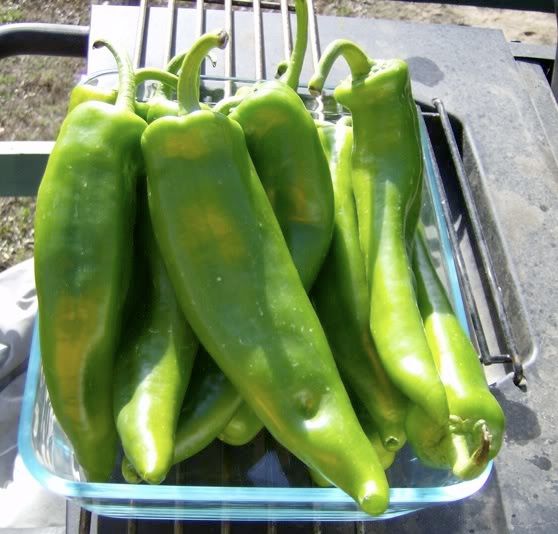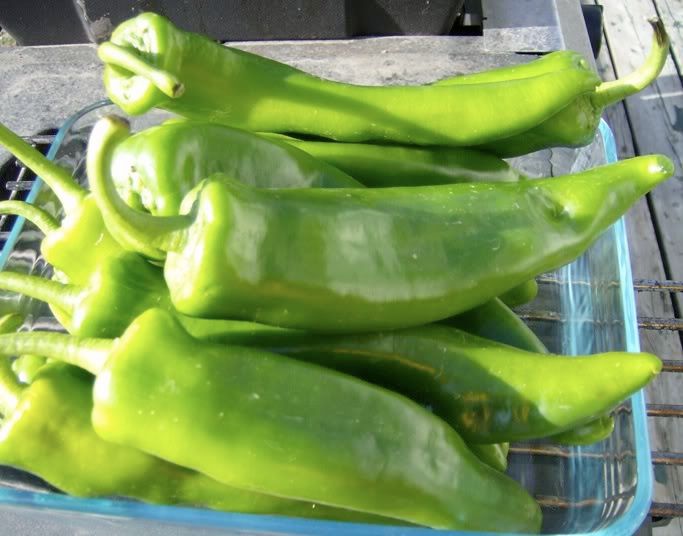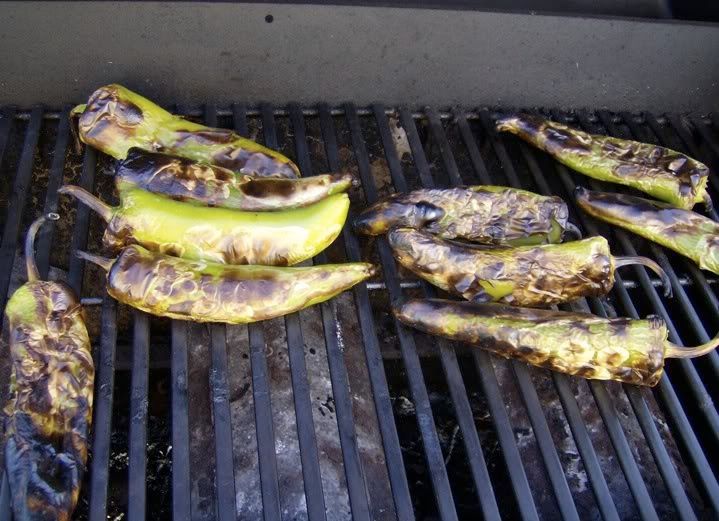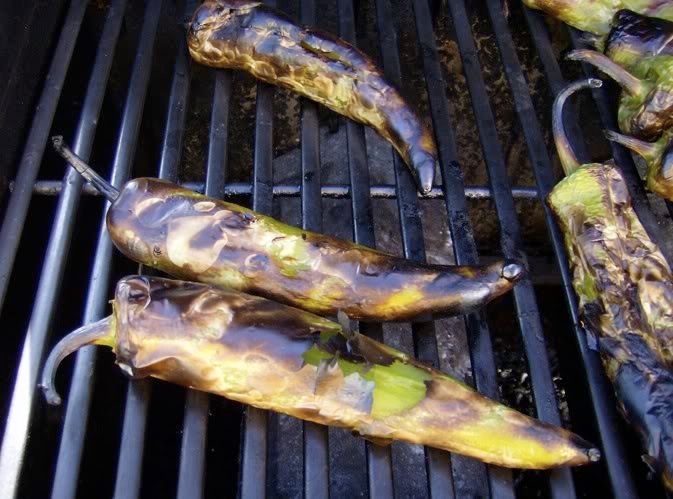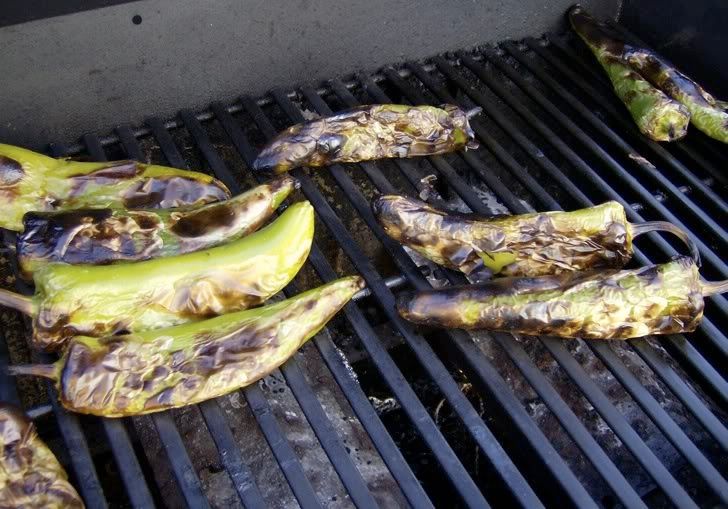 After roasting the chiles, we toss 'em in a plastic bag, let them rest in their own moisture and from there either freeze them or peel & chop them for immediate use. We're making fish burritos tonight for dinner, so we'll be sure to sneak some of this roasted awesomeness in somewhere. Don't ask me what else you can do with it. So many delicious options. Google if you must. Or just take a trip to New Mexico for a few days. (The latter is most recommended.)
Oh, and to make this officially "Green Chile Day," I totally found Green Chile hummus at Whole Foods earlier today. Be still, my heart.
I enjoy a lot of different foods. But there are few foods that I can say I've grown up with that not only taste awesome, but also play an important role in my family's culture and lifestyle. Green chile is one of those foods. Let's take a moment silence, yeah? .....................
...................................
[bites knuckle]
...................................
Ok. Thank you. Now I must depart and refuel my soul with one of the best variety of peppers of all time. Good night!