Man, I'm posting way more than I intended to this weekend! Oh well.
After roasting
green chiles
, we moved on to making some fish burritos. I bought a bunch of cod fillets on sale a few weeks ago, so we used some of those. Doug seasoned the fish (garlic powder, onion powder, cayenne, cumin, oregano, salt, pepper) dusted it in flour (well, technically I did the flouring, heh) and then pan-fried it with a wee bit of oil. Then burritos were assembled: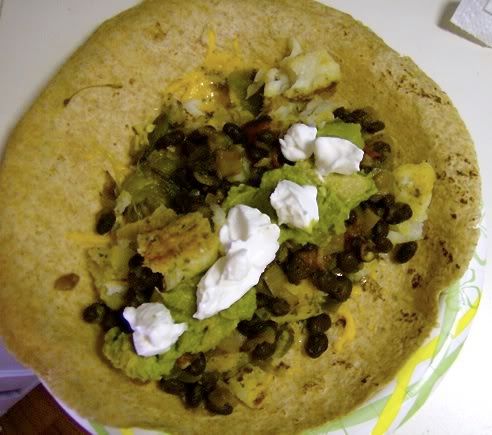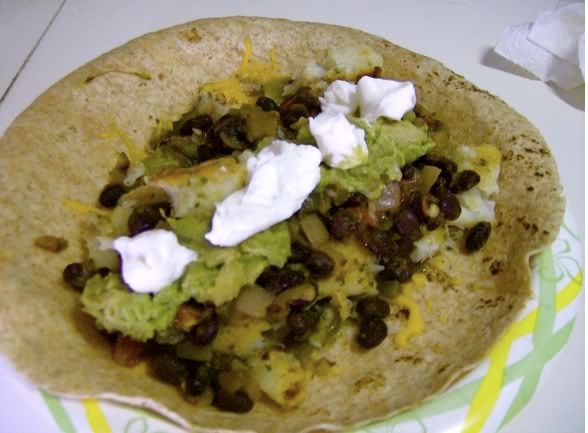 Santa Fe Tortilla Company wheat tortilla with f.f. cheddar, one roasted anaheim chile, the last of my black bean/salsa mix, fish and topped with guacamole and light sour cream.
Deeee-lish! It was the first time either of us tried fish with green chile, but it worked pretty well. Looking forward to trying that combo with other types of seafood in the future.
Ok. I think I'm done posting for the rest of the night- promise.