Lunch today was pretty basic, but satisfying nonetheless:
Ham & mustard sandwich on a slice of Honey Whole Wheat, baby carrots & Barney Butter and the
juiciest
pear of all time.
Afternoon snack: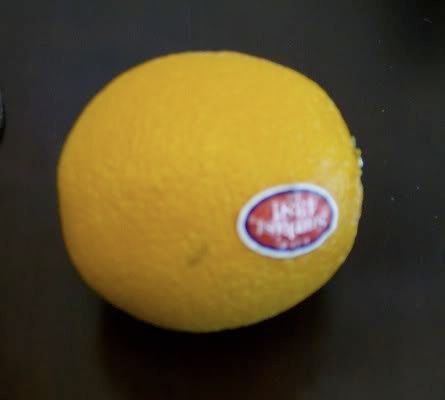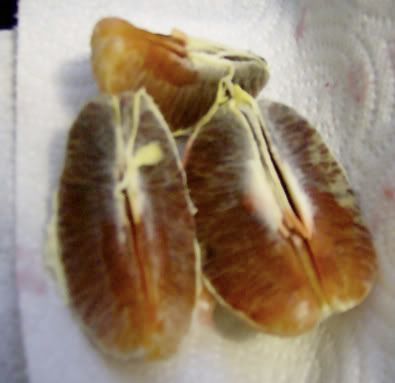 Blood orange
. I tried one for the first time a few weeks ago and I'm really starting to prefer them over regular oranges. Yum!
Quick aerobic step update:
Instead of running this afternoon, I was feeling... Well...
Saucy
, if you will, and decided to use my new step during the
Get Extremely Ripped! 1000 DVD
. Woo! Great addition. It was a little tricky because I basically had to re-learn some of the moves, but I only tripped a couple of times. I just used the one-level inserts. After a few more tries, I might grow a pair and add the second level ones.
And, although I'm trying to move away from counting calories, I was a
little
curious how many calories that workout actually burns, so I slapped on my heart rate monitor for the first time in ages. Including the warm-up and workouts 1 & 2 (I skipped the push-ups and abs circuit), I burned a little over 400 calories. I initially expected more, but considering how much strength training you do in between cardio moves, that's actually a pretty good burn in that amount of time. Plus, there's gotta be a decent amount of afterburn going on as well.
DINNER!
Doug was eating at his folks' house, so I was on my own tonight. Had a glass of Cabernet Sauvingnon while I waited for my meal to bake: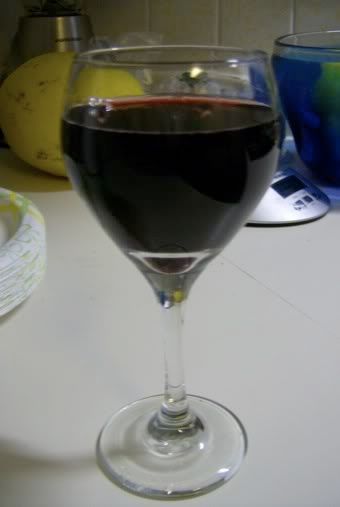 I made a quiche of sorts, if that's what you wanna call it. I just threw in a bunch of veggies with some egg substitute and cheese and baked it for... a while: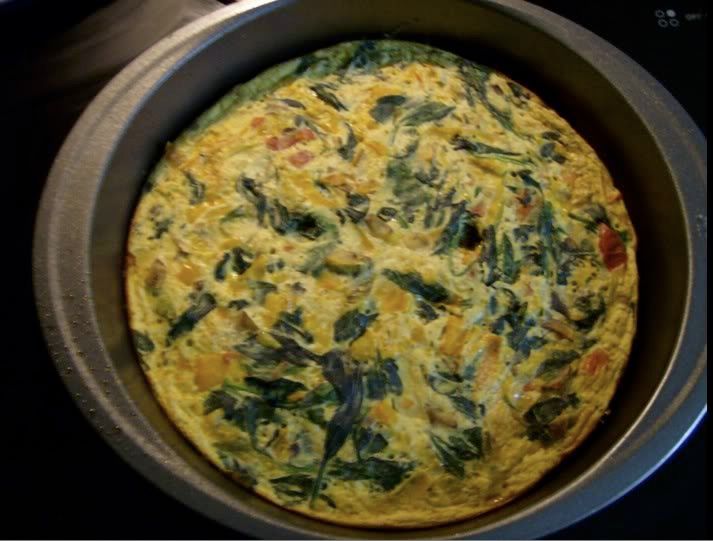 Out of the pan: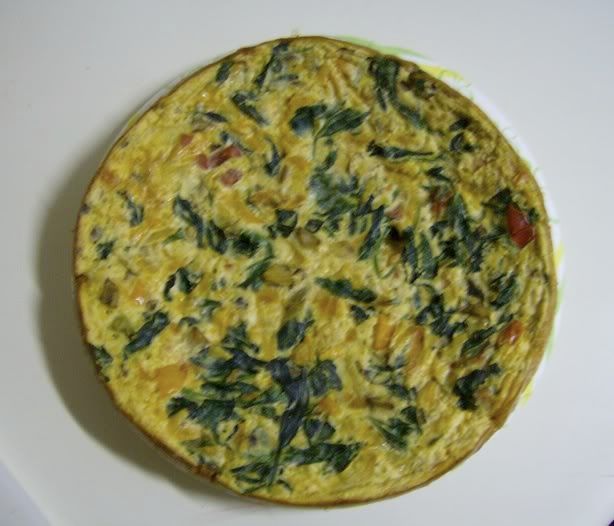 As for the specifics, I combined:
3/4 cup eggies
few handfuls of fresh spinach
orange bell pepper
mushrooms
a bit of some frozen peppers & onion mix (trying to clear out stuff in the freezer little by little.)
2 tbsp. fresh roasted chile salsa
1/4 cup fat free shredded cheddar
2 tsp. flour
1/2 tsp baking soda
salt/pepper
garlic powder
onion powder
I sauteéd the veggies in a pan first to cook them down and release some of the liquid. Baked at about 375 for about 30 minutes or so. I wanted to form a crust on the edges and also make sure the middle wasn't soggy.
Some turkey sausage links: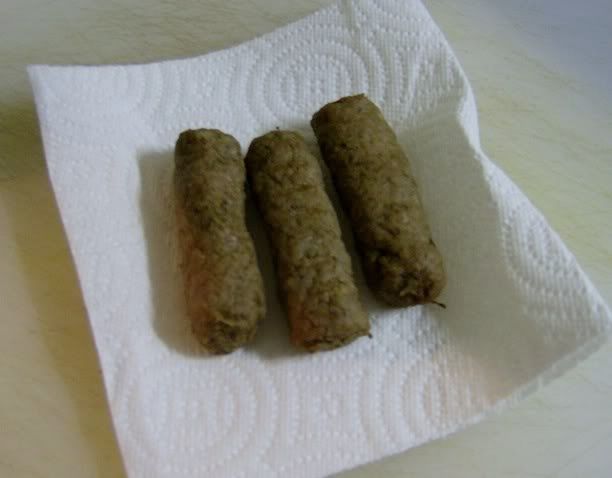 And all together now: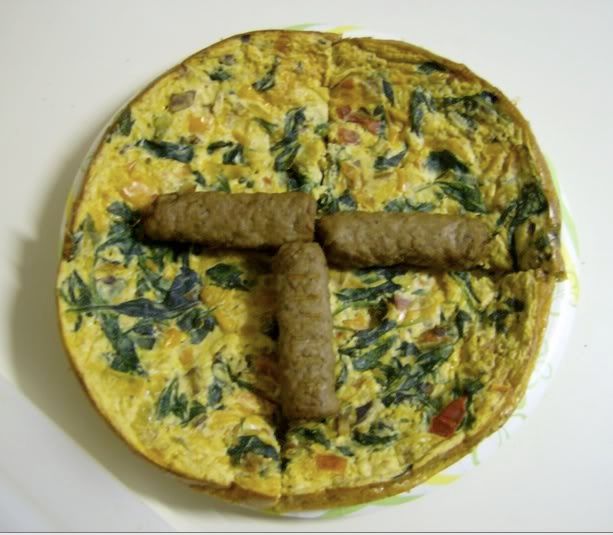 I made a "T" for Tamara!
Get it?
. Yeah, I'm in super-dork mode this evening. I blame the endorphins from my workout and uh, y'know, the wine.
Cut it into fourths and ate it like a pizza. Pretty fantastic for wingin' it on the fly. That's all for now. Seacrest out!