Quick dinner recap. Went to
Rock Bottom Brewery
for some fish 'n'... well, broccoli? Started with a beer first though:
It was call the 719 Light Brew or something like that. Tasty light beer!
Then, food time: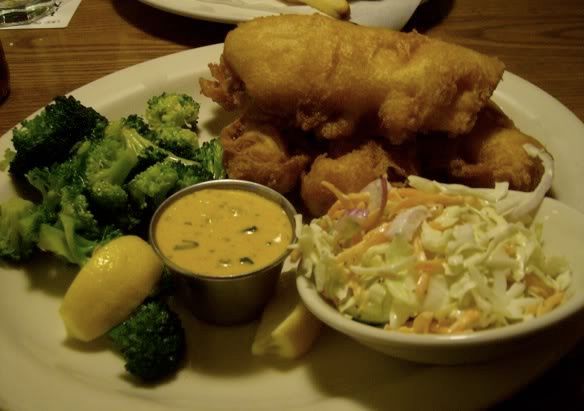 Got the Smoked Salmon Fish 'n' Chips, but ditched the fries for broccoli. Served with coleslaw and some remoulade sauce. Soooo good! I also had my share of malt vinegar.
Some [crappy] close ups of the salmon chunks: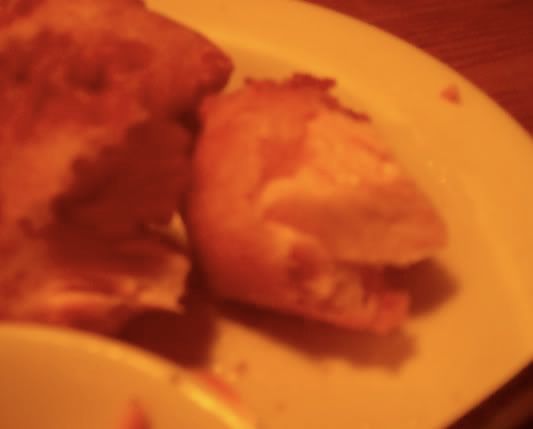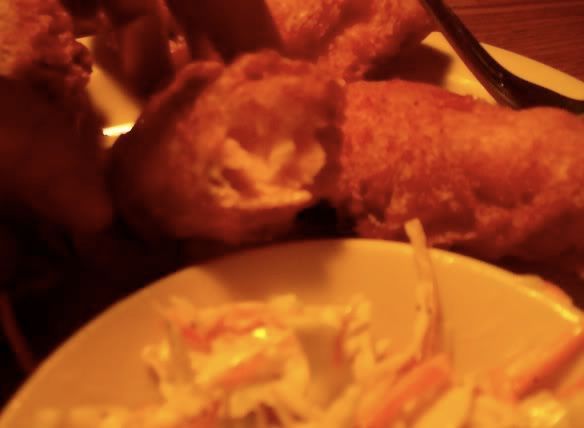 Definitely hit the spot. I ate half and brought the leftovers home. Why yes, I think I
will
have fried fish for breakfast tomorrow, thank you very much.
Turning in for the night. Having a glass of wine and watching
Chowder
because we're super-serious and mature like that. Happy weekend!