Made it to the gym this morning for 4 miles of running and interval training. Felt good! Came home and made breakfast: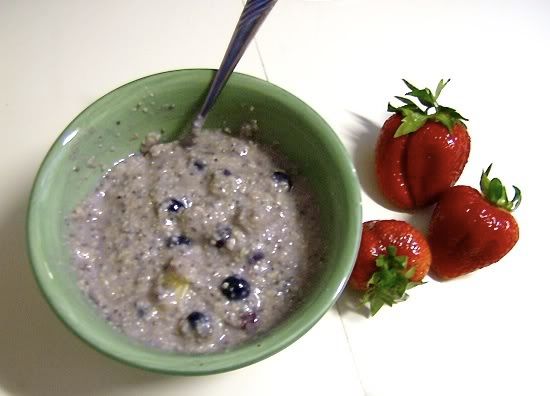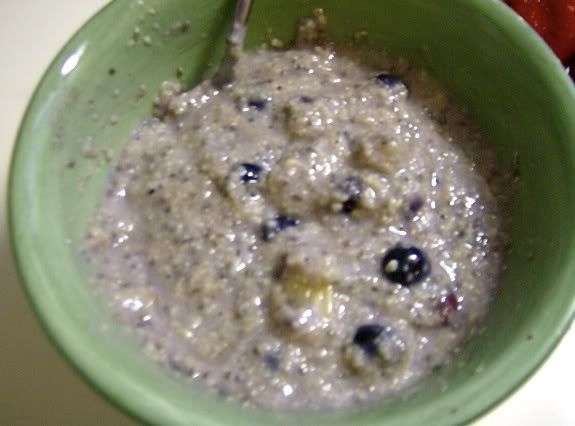 Found some oat bran on sale at the store yesterday and decided to give it a shot. I used to love Cream of Wheat growing up, so this is a good option because of the extra protein and fiber. Loved the creaminess! In this mix:
1/3 cup oat bran
1/2 cup blueberries
1/4 cup pineapple tidbits
1 scoop Biggest Loser Vanilla Protein Powder
1 tbsp. chia seeds
vanilla extract
splenda
This was really good except for the pineapple. Kinda wished I left it out because it threw off the taste a bit. But still super-filling! I definitely see an oat bran phase coming on.
And on the side: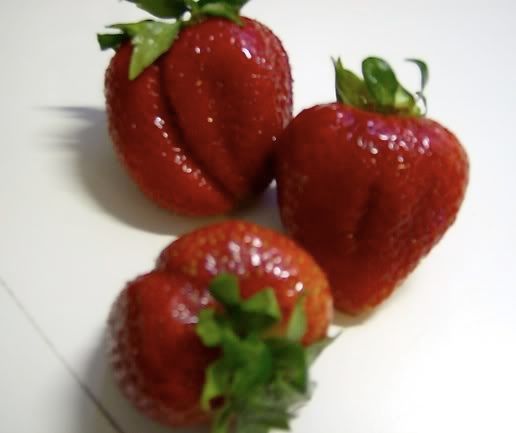 Strawberries. I found some big 'n's . So juicy and sweet! I love that a couple of stores have strawberries on sale right now. We can't get enough of 'em!
That's all for today. I need to shower and run a couple of errands before we head to Denver later. Hope everyone is having a great Saturday!