Yesterday, along with my mini Big Hunk bars, I also got a new, much healthier product to try: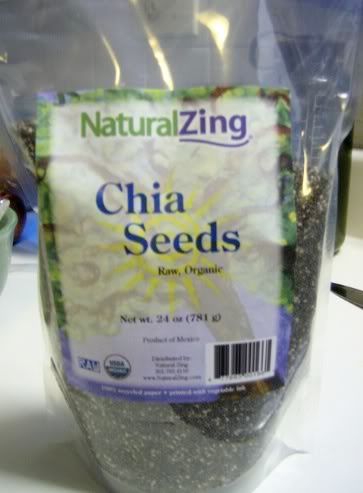 Move over ground flax; I have officially hopped on the chia seed bandwagon. Never thought I'd be so excited to eat seeds, but apparently that was the case this morning. I figured the best way to try them first was in a good ol' fashioned bowl of oats: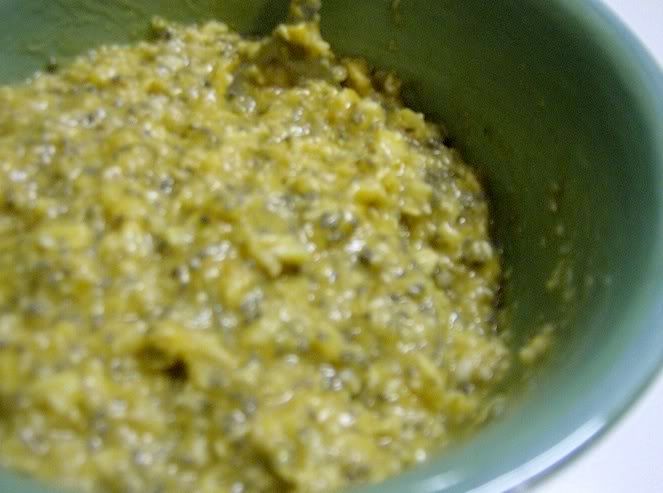 In this mix:
1/2 cup oats
1/4 cup pumpkin
1 tbsp unsweetened reduced-fat coconut
1 tbsp chia seeds
cinnamon
vanilla extract
splenda
YUM! The texture of the seeds is perfect for oatmeal. And they don't have any flavor, so I'm pretty sure I'll be adding them to every bowl in the future.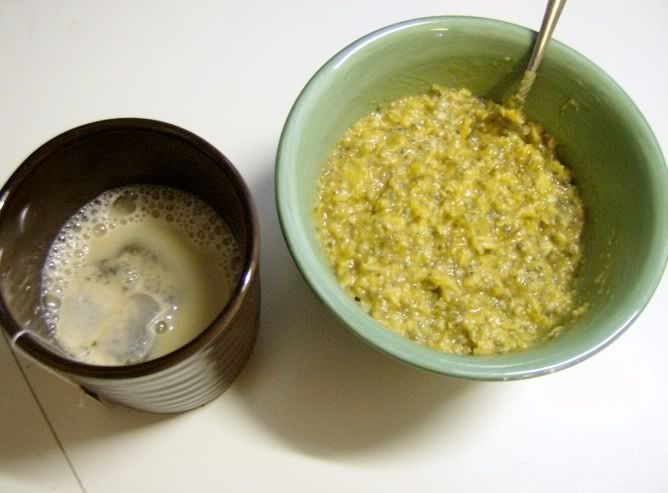 Homemade chai latte (with vanilla almond milk) on the side. I forgot how awesome chai lattes at home can be. Definitely one of those breakfasts that put me in a good mood!
Morning snack: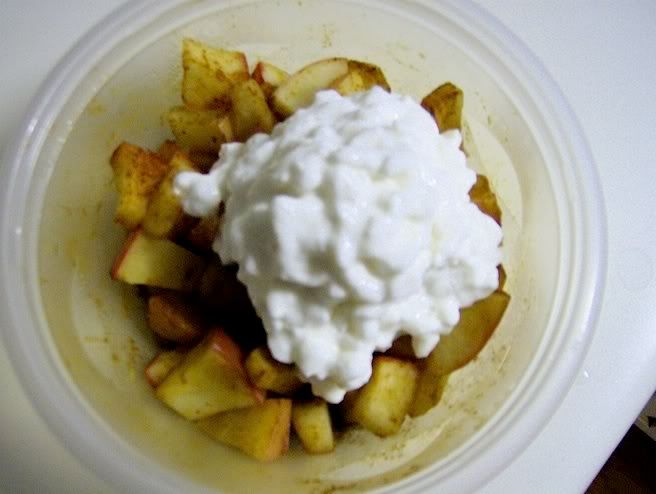 Diced apple, warmed with cinnamon, vanilla extract and topped with about 1/3 cup of fat free cottage cheese.
Lunch: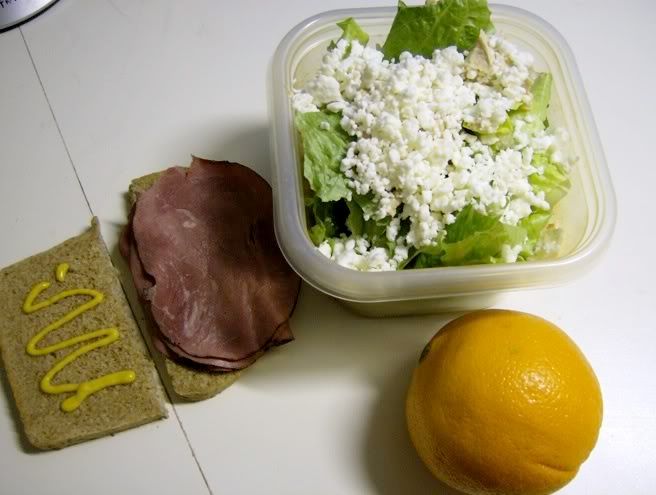 Roast beef & mustard on a slice of Honey Whole Wheat. Romaine salad mix topped with 2 tbsp of garlic hummus and plenty of fat-free feta. Orange for "dessert."
Afternoon snack: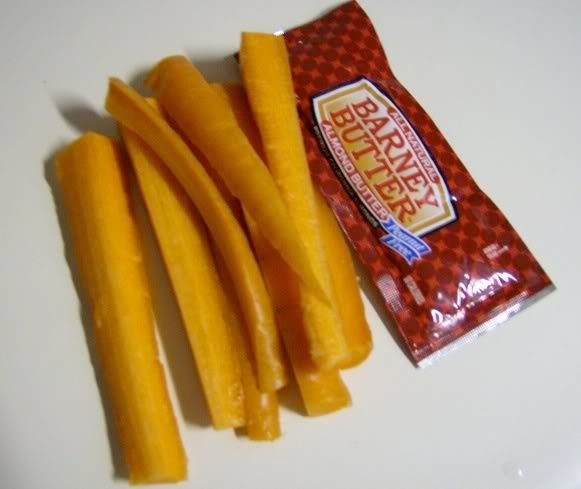 Carrot sticks and a packet of Barney Butter.
I've still only had breakfast so far, so I'm definitely looking forward to all of the good stuff I brought to get me through the day! Still on the fence about dinner. Doug is eating at his parents' house (usual Thursday tradition), so that leaves me on my own. I'm torn between Noodles & Company (they sent me a free birthday coupon), making my own awesome pizza concoction or just finding random stuff in the pantry/fridge/freezer and freestylin' it. I dunno. Hopefully by then I'll be hungry enough to have a better idea of what I want.