I'm in the middle of Biggest Loser, so I'm gonna just bust this out as quick as I can!
Lunch: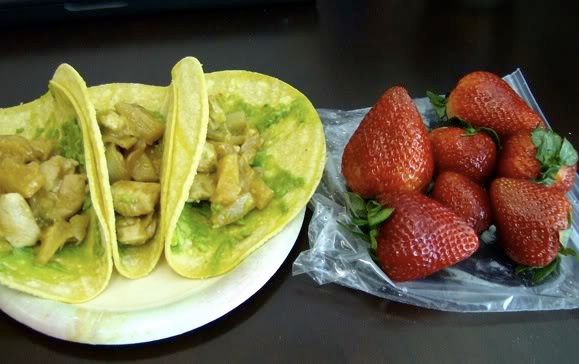 Leftover sweet/spicy chicken tacos w/ guacamole and strawberries on the side.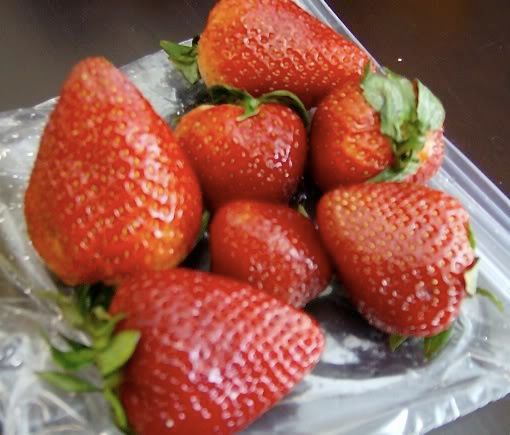 I LOVE STRAWBERRIES!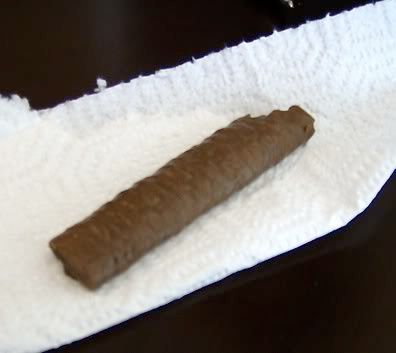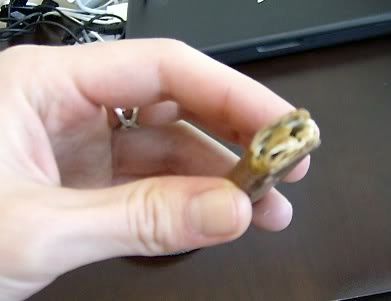 Some chocolate stick wafer thing with Irish cream in the middle. My boss gave it to me yesterday, but I saved it for today since I knew my time of the month was around the corner and my sweet tooth would be in full effect. It was alright. Light quick chocolate fix.
Afternoon snack: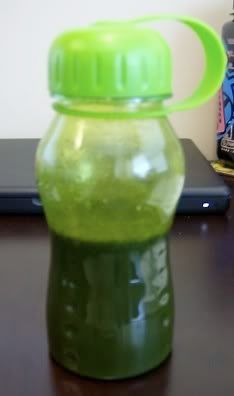 Some berry-flavored Amazing Grass Green Superfood mixed with water.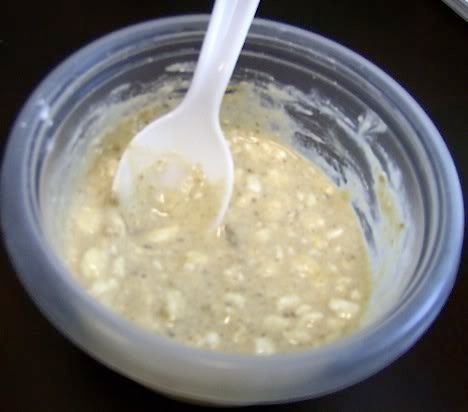 1/4 cup fat-free cottage cheese warmed with 2 tsp. of cinnamon-vanilla sunflower butter. Sounds weird I know, but it was good and definitely hit the spot when I started to hit that afternoon wall. Nice balance of protein and healthy fats, thanks to the added flax and hemp seeds in the sunflower butter.
Dinner:
I've been talking about making an old fashioned tuna casserole for about a month now and tonight, I finally busted it out!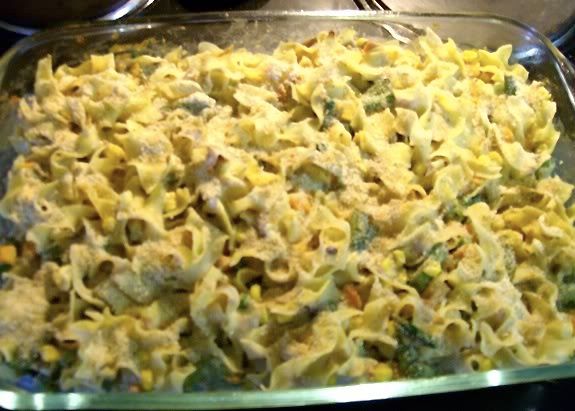 Pretty simple.
4 servings of cooked No Yolks noodles
2 cans of chunk light tuna
1 can of 98% fat-free cream of mushroom soup
1 bag of frozen mixed veggies
I mixed the tuna with the soup in a bowl and added about 1/4 can of water. Seasoned with salt, pepper, garlic & onion powder, grated parmesan cheese and parsley flakes.
In a big glass baking dish, I stirred together the noodles, tuna/soup mixture and mixed veggies (cooked the veggies separately in the microwave).
I then sprinkled on about 2 tbsp. of plain bread crumbs and a little more onion powder. Baked in the oven at about 375 for 10 minutes or so, until I noticed a little crisp on some of the noodles on top.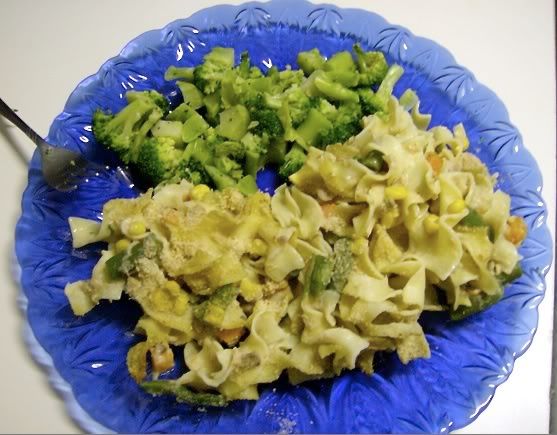 Cooked some broccoli with a little light butter and served on the side. Dee-lish! Doug was starving by the time it was done and I was definitely in the mood for some warm comfort food, so this hit the spot. Leftovers for lunch tomorrow!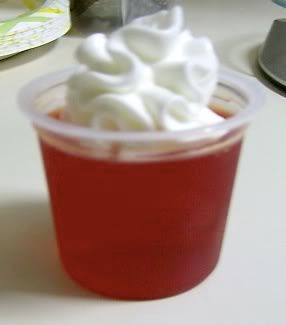 Jello snack with some Reddi-Whip on top. I just wanted something light and sweet.
And not pictured are 2 more teaspoons of sunflower butter. That's all for tonight!