So, while the boyfriend is putting together my weight bench (I'm on-call if he needs help, heh), I thought I'd share my workout playlist (sorted by artist). And for some reason, the images aren't displaying in full. It looks fine in Google Reader though, FYI: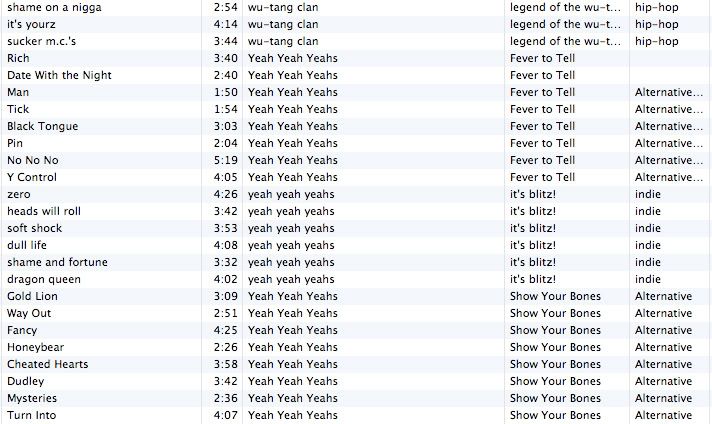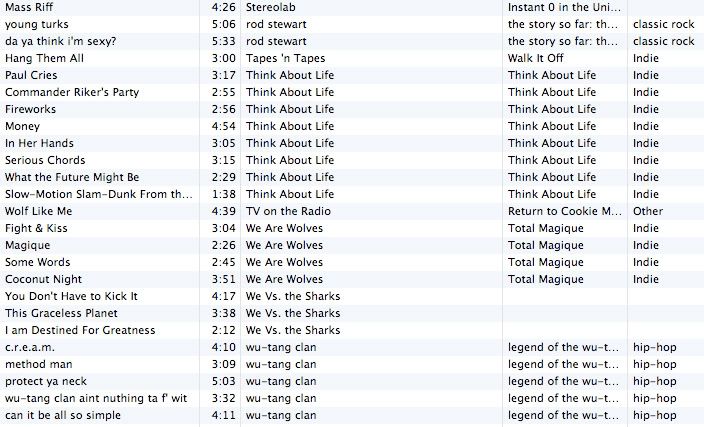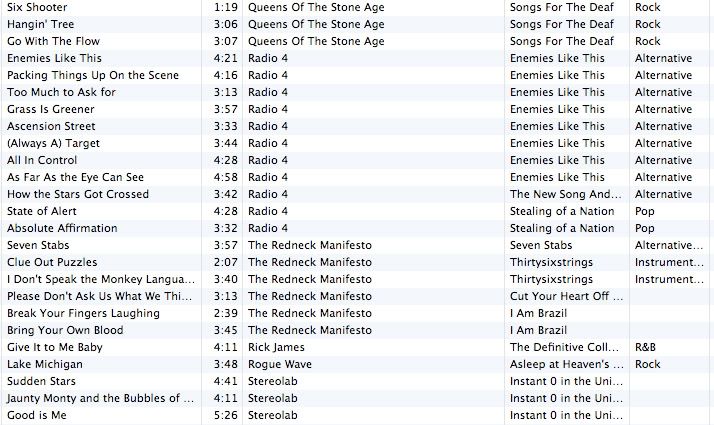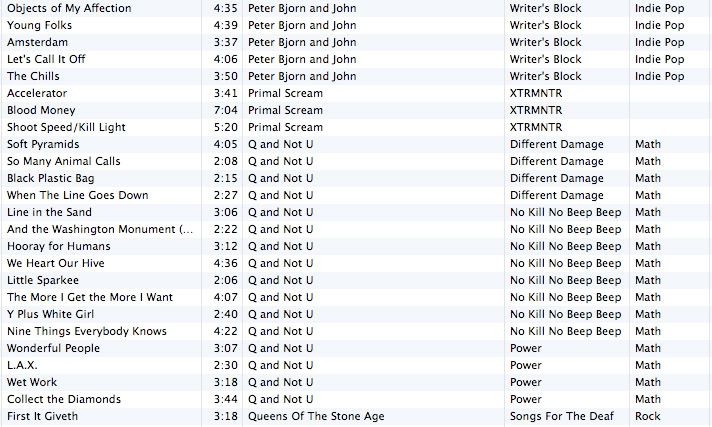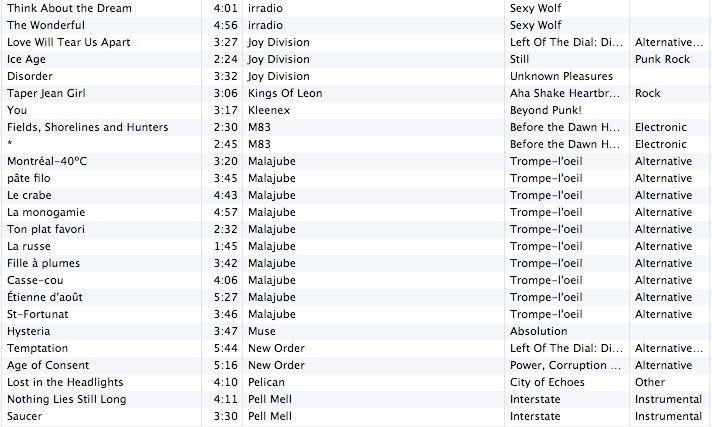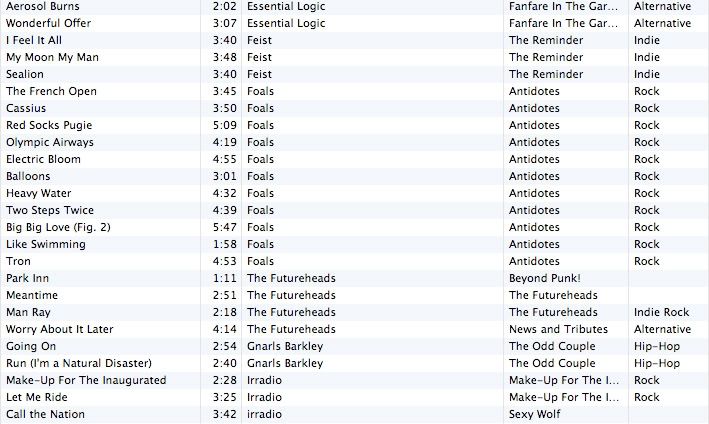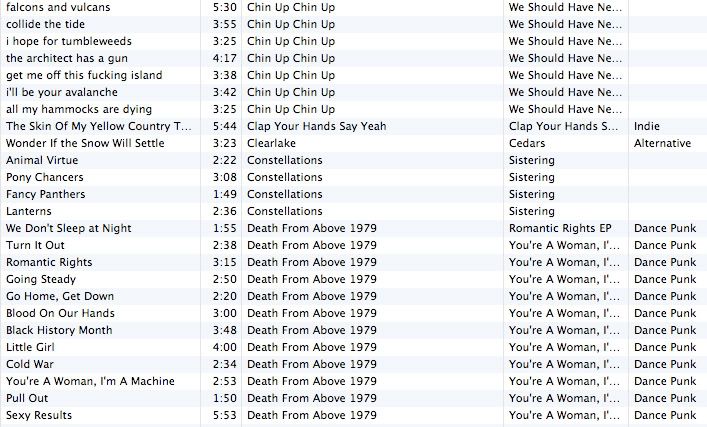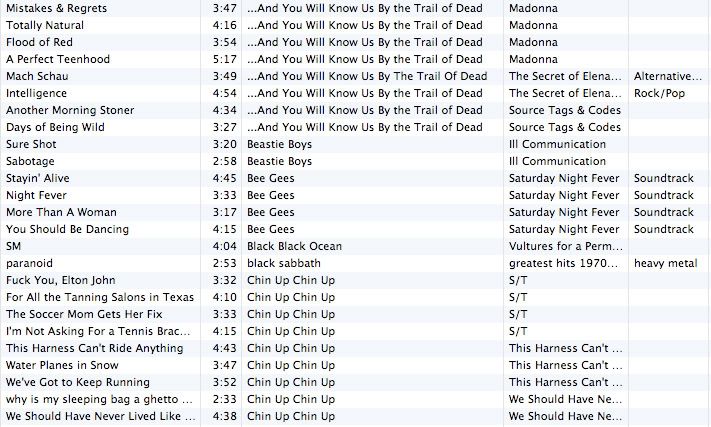 I should probably make more of a regular effort to mix in more artists, but I have so much damn music in my main collection that I'm just too lazy some of the time.
I sometimes forget how important music is during a workout. It really is like fuel for me. The handful of times I've forgotten my shuffle at home were some of the worst workouts I've had.